Troubled engineering firm looking to make further cuts as it battles for survival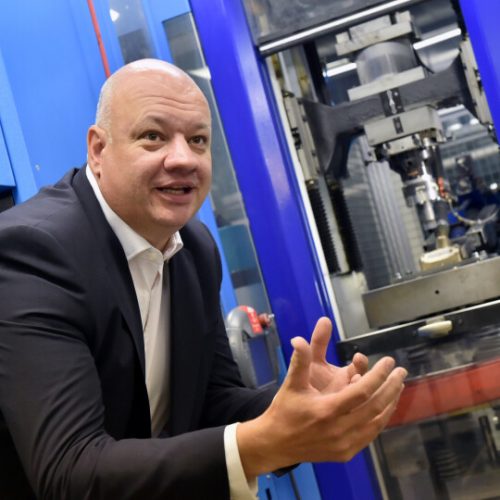 A Gloucestershire engineering firm is looking at selling off parts of its business as it battles for survival.
Versarien, which develops products linked to graphene, has also announced its non executive directors will receive no pay for an indefinite period.
The company has parted company with its chief executive and founder Neill Ricketts and is looking at a variety of ways to cut costs.
Chair Diane Savory said:  "As previously noted, the graphene market-place has proved challenging for all participants, but with a streamlined business and a strong focus we believe Versarien has the potential to deliver significant returns from the commercialisation of its technology."
The company said its primary focus is on the construction and textiles sectors, which it believes are at the highest technology readiness level.
The launch of Umbro's ProTraining Elite range, including garments incorporating the Company's Graphene-Wear technology, has been a particular highlight.
In the construction sector the company has commissioned its 3D concrete printer and successfully completed several projects.
Savory added:  "The mature businesses, as previously announced, are no longer core activities for the company and the board is evaluating options for divestment to focus solely on exploiting our graphene technology.
"In addition, the board is reviewing its overseas operations in Spain and South Korea.
"Whilst we remain confident of the commercial benefits of our graphene technology and that it can bring significant returns to Versarien, the company continues to face a number of challenges that the board is working hard to overcome."
Following Rickett's departure the day-to-day activities of the company are now being led by the executive directors, Chris Leigh and Steve Hodge.
The board is actively evaluating both its longer-term strategy for the company and the recruitment of a new chief executive.
As part the process Versarien has engaged strategy and turnaround specialist David Stone and his firm Prompt Business Strategies Limited, on a consultancy basis.
A number of cost cutting measures are being introduced and there has already been a reduction in staff numbers and discretionary spend.
Non-executive directors have agreed to waive any remuneration from the company indefinitely.  The executive directors' pay is also being reviewed.
Versarien added it will require further funding to support its activities.
The firm is looking at all options, including the proceeds from any disposals, potentially available grant income, possible interest from strategic investors and the potential issue of additional equity.
Savory said: "I believe that with the continued hard work and dedication of the Versarien team, coupled with the continued support of our partners and investors, we can overcome the challenges we face and successfully commercialise the company's significant technology base."