Historic holiday camp to close to tourists for next three years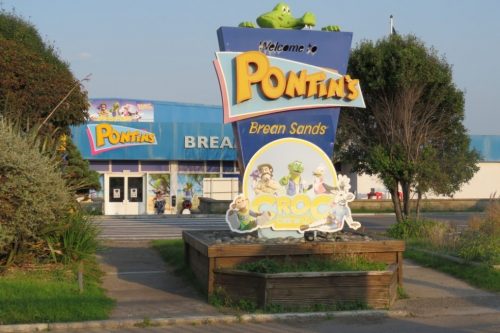 One of the most popular and oldest holiday camps in the South West is to close to the public for the next three years.
The Pontins holiday camp at Brean Sands is closing to the public for three years while a major refurbishment is carried out.
During the interim period  the park will be used to house the hundreds of workers involved in the construction of the new nuclear power station at Hinkley Point C.
EDF, the operator of Hinkley Point, applied to Sedgemoor District Council last year to change the use of the  site for staff working on the construction of the power plant.
A spokesman for EDF said: "EDF has taken over the site for three years in order to house 900 Hinkley Point workers and undertake a multi-million pound refit of the park to ensure the accommodation is of a high standard for workers.
"After the three years, the park will revert back to tourism use. The phased approach to the refurbishment is going well and we expect to complete later this year.
"There are around 50 Hinkley Point C workers staying at the site currently and we expect that to rise to 900 by the end of the year. We expect to finish the refurb later this year.
"We expect a total capacity of around 900 workers at the Pontins site.
"The renovations represent a multi-million pound upgrade to the site which will provide a long-lasting benefit to tourism in the area."
The holiday camp originally opened in the 1930s and was used during the war as a US army base.
Fred Pontin bought the site in 1946 from the Dean family for £23,000 and it became the first ever Pontins holiday camp with a capacity of 200 guests.
In 2009  Pontins was sold to Ocean Parks who announced a major refurbishment of the Brean camp. The company went into administration before the refurbishment could be carried.
Pontins subsequently acquired they Manchester based Britannia Hotels Group.