Property firm to cut 200 jobs as part of global reorganisation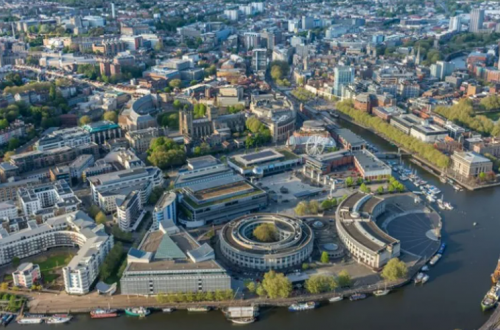 Property consultancy firm JLL is looking to cut around 200 staff from its offices across the UK, according to reports.
The company has a major hub in the South West and operates out of its office in Clifton in Bristol.
The firm, which specialises in real estate and investment management, has not confirmed how many jobs will be lost.
JLL also has offices in Exeter, Birmingham, London, Glasgow, Leeds, Manchester, Norwich and Nottingham.
The company has released a statement confirming the cuts.
The statement said: "JLL is continuing measures already under way to align our operational structure with our global transformation and reinforce our focus on managing costs.
"These actions include the difficult but necessary decision to make specific roles within our operation redundant.
"We are confident that the strength and resilience of our diversified business will enable us to continue to support our people during this uncertain time and deliver long-term value to our clients and shareholders."
JLL operates in more than 80 countries and currently employs more than 98,000 staff.
Services include investment management, asset management, sales and leasing, property management, project management, and development
It is considered to be one of the "Big Three" commercial real estate services companies, alongside Cushman & Wakefield and CBRE.