Universities land £10m for supercomputer project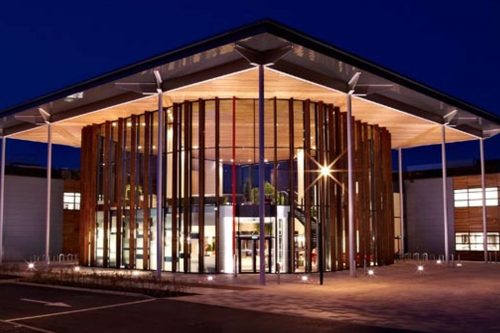 An academic alliance which brings together the universities of Bath, Bristol, Cardiff and Exeter, has secured a £10m investment to create  a supercomputer.
The GW4 alliance secured the investment from UKRI (UK Research and Innovation) to create a World Top 500 supercomputer for AI and cutting-edge scientific innovations.
The four universities have secured the investment to build a powerful next-generation supercomputer in partnership with technology giants NVIDIA, Arm and Hewlett Packard Enterprise.
Named Isambard 3, the new high performance computing (HPC) system will use breakthrough technologies and have at least 55,000 cores to support large scale scientific experiments.
It will be one of the first supercomputers in the world. With more than six times the computational performance of its predecessor (Isambard 2), the new Isambard 3 supercomputer will support exciting research and technological advancements.
Isambard 3 will facilitate scientific progress in research areas such as materials engineering, medical sciences, clean energy and AI.
It will also support growing GW4 research communities in life sciences, biotech and astrophysics.
Examples of research supported by the GW4's Isambard supercomputers include simulations to understand the mechanisms behind Parkinson's disease, simulations to find new drugs to treat osteoporosis, COVID-19 virus modelling that helped develop effective vaccines, and simulations to optimise the design of mechanical hearts.
Isambard 3 will be hosted in a self-contained HPE Performance Optmised Data Center (POD) at the National Composites Centre on the Bristol and Bath Science Park.
Employing the latest sustainability techniques and with six times the energy efficiency of its predecessor, it will be one of the most efficient, lowest carbon emission CPU-based supercomputers in the world.
Professor James Davenport, University of Bath's technical lead on the Isambard project and Hebron and Medlock professor of information technology said "Isambard 1 and 2 have demonstrated that Arm architecture machines can deliver world-class science across a wide range of disciplines.
"Isambard 3 will provide researchers across the UK access to cutting-edge technology, with a transformational increase in performance and energy efficiency. This unique resource will also encourage international collaborations, as we have demonstrated with the various research teams that have already moved their software to Arm architecture thanks to the previous Isambard projects."
Professor Ian White, vice-chancellor and president at the University of Bath and Chair of GW4 Council, said: "This ambitious project exemplifies university-industry collaboration and the world-leading capability of our region in advanced engineering and digital innovation.
"Isambard 3 will further strengthen the UK's research and innovation ecosystem – supporting world-leading, cutting-edge research and attracting international researchers, scientists and developers to support the UK's ambitions to be a science superpower."
It is expected Isambard 3 will be installed later this year, with user migration taking place over winter, and the new facility ready for use in early 2024.