Landmark agreement in manufacturer's redevelopment plans
Manufacturer John Reid & Sons (Strucsteel) has signed a deal which will see it push forward with its expansion plans.
The company – known as REIDsteel – has acquired a 2.2-acre plot immediately next to its existing headquarters in Christchurch.
Purchase of site, which was formerly occupied by Peeks Party Store and Monkey Madness soft play centre, will allow REIDsteel to move forward with plans to invest in a state-of-the-art manufacturing complex, new offices and staff facilities.
The redevelopment over a total of 6.4 acres will allow REIDsteel to considerably enhance its productivity and capabilities in the design, engineering, manufacture and supply of steel structures across the UK, Europe and the world.
REIDsteel managing director Simon Boyd signed the deal with Nick Peek in Christchurch.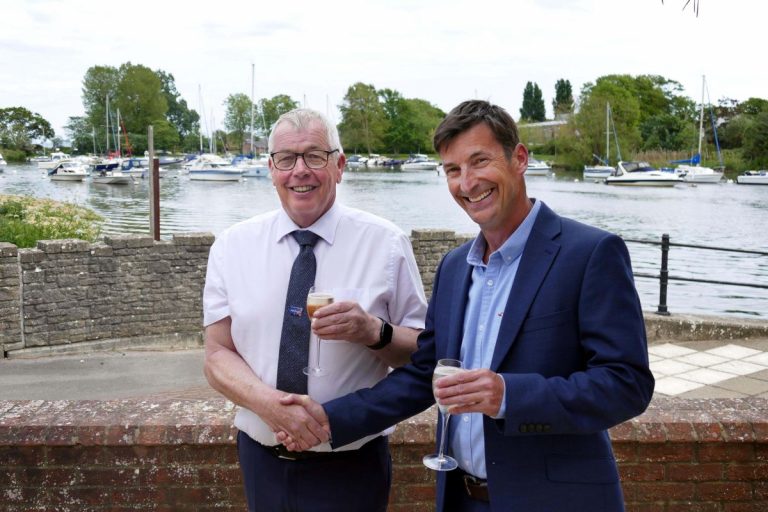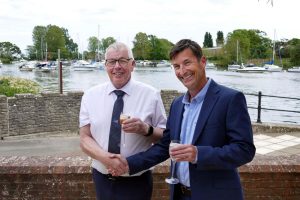 Simon said: "This is a major milestone in our redevelopment plans for the company.
"It is great news and represents major investment in our business, the local economy, the Christchurch community, and the county of Dorset.
"It will regenerate a vacant brownfield site in a key location within the town while allowing us to move forward with our exciting redevelopment plans.
"This will mean that we can significantly increase productivity and create more highly skilled employment and apprenticeships, while cutting our carbon footprint."
Simon added: "The whole team at REIDsteel are excited about the acquisition and redevelopment of the site in the near future.
"My thanks to every single member of our team for their unwavering support over the past few years and to Nick Peek for the key role he played in supporting our bid to redevelop the site for the benefit of all stakeholders.
"Investment of this kind further reinforces our belief that business is a force for good. It is not just for the owners, but for our people, the local economy and community as well as for the national economy and HM Treasury.
"We are looking forward to announcing more details about our plans in due course."
REIDsteel has gained full planning permission for the multi-million-pound-redevelopment, which will include a production yard, staff parking, environmental improvements and landscaping.  It will also include rooftop solar panels and electric vehicle charging points.
Multiple manufacturing processes will be brought into a single, automated production line with cutting-edge technology from concept to delivery under one roof.
Founded in 1919, REIDsteel has more than 130 staff and has exported to more than 140 countries to date.
Its portfolio includes aircraft hangars, bridges, sports stadia, and industrial and commercial buildings across the UK, Europe and the world, including cladding and glazing, alongside its special projects – which include hurricane and earthquake resistant structures, car parks, defence structures, water treatment plants, the power sector, infrastructure, specialist bridges and bespoke designs.
Peeks closed in March 2020, following which REIDsteel agreed a sale price, subject to planning consent and entered a leasing arrangement with the site stakeholders, John and Nick Peek, while planning permission was pending. Having finally agreed all the requirements, both parties were finally able to conclude the sale.
Financial details of the agreement have not been disclosed.