Pub group looking to double number of rooms on offer
Brewer and pub owner Liberation Group has ambitious to become the leading provider of premium accommodation in the South West.
Due to the success of its Butcombe Pubs & Inns business which now includes the former Cirrus Inns estate, the group has seen occupancy rates consistently in excess of 80 per cent across the group.
The Butcombe group and brewery is based in Bristol and has a portfolio of inns and pubs across the South West.
Liberation is looking to exploit the gap in the market for high-end accommodation, quality food and drink and hospitality.
The group's accommodation business has grown from less than 100 rooms in 2019 to over 400 and has identified opportunities to add a further 300 rooms within its existing estate through further investment in rooms and pods, which it will commence later this year.
Liberation chief executive Jonathan Lawson is behind the strategy.
He said: "We have delivered an encouraging start to the financial year in both our pubs and drinks businesses, building upon a solid start to the year and then accelerating in the second quarter, taking advantage of some positive weather in June that has benefited a pub estate where over 50 per cent of our covers are external, boosting both food and drink and our own pubs which very much links to our roots as a craft brewer and innovator and are a key point of difference in the market vs generic brands."
Liberation see the group's integrated model as a significant strength in the market which enables it to exploit sales opportunities while leveraging the scale of the group and minimise exposure to inflation that others may experience.
Strong demand for accommodation has seen occupancy levels consistently exceed 80 per cent, even outside holiday weeks and bank holidays.
Lawson said: "This is a reflection of our broad appeal for both leisure and business users and a rapidly growing events business that we view as a significant opportunity for growth.
"Our guests know what to expect when they book with us – premium, stylish and comfortable accommodation, locally sourced, quality food and award-winning beer. Increasingly we see our managed pub estate as being occasion and experience led rather than being led by either one of the three categories of drinks, food or accommodation."
Having navigated a potentially difficult first quarter, which included the integration of the 22 new pubs following the Cirrus Inns combination and an unseasonably cold Easter, Liberation has seen momentum building in both our existing business and the new pubs.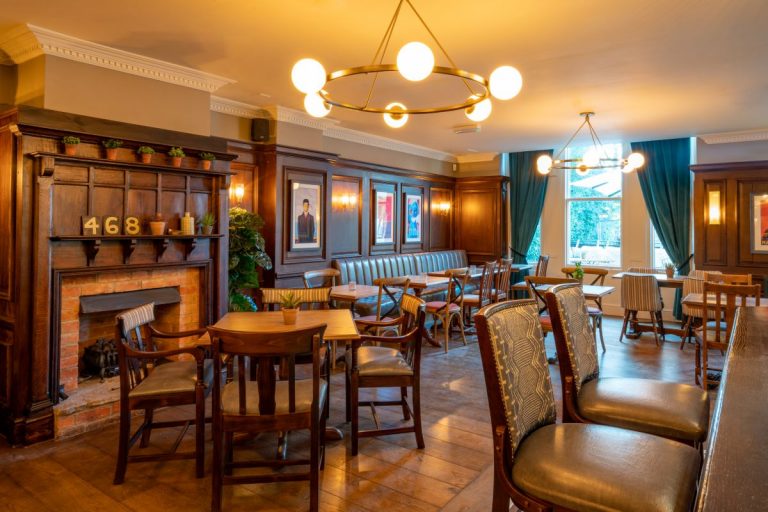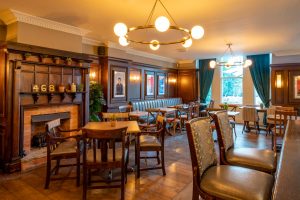 Lawson said: "We have commenced our investment plans for the year, with two substantial investments completed already in Dorset and Jersey and a further two investments signed off and commencing imminently, one in Somerset and another in Jersey, plus some investment into our Butcombe Brewery to create much-needed additional brewing capacity for next year given the record volumes over the last few months.
"Once again, we are heartened by the continued strength of our high-quality tenanted pub business, which has shown a resilient performance in the first half of the year and is on track to deliver solid growth on an EBITDA per pub basis by the end of the year."
Strong headwinds have continued in the first half of the year, specifically in utilities, food inflation and payroll.
Lawson said:  "Food inflation has been stubborn, although we never shared the Bank of England's optimism last year that inflation would fall quickly in 2023.
"We have done our best to navigate this with our food teams and suppliers to provide our customers with the best quality and value possible, whilst also needing to deliver stable and robust gross margins."
Liberation is beginning to see the costs of certain food products decline and this is gradually reducing the headline rate of inflation, but this remains a challenge that will last well into the autumn.