Eyewear firm forced to cut costs and scrap dividend following tough year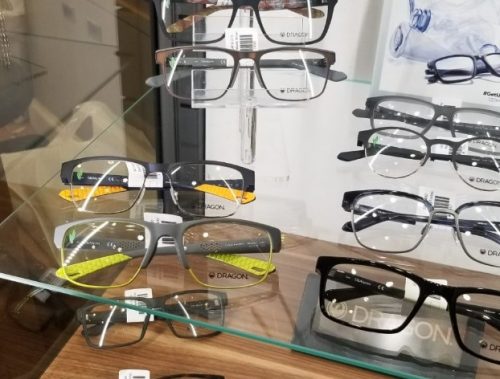 Bath based eyewear firm Inspecs says costs cuts are starting to pay dividends following a difficult 12 months.
The company, which endured a tough 12 months last year, has issued a trading update.
Th designer, manufacturer, and distributor of eyewear said its full-year trading is in line with its revised expectations.
The group's trading performance for the year, despite COVID-19 restrictions mainly in China and Vietnam, was in line with expectations as revised in October of last year.
The company had revenues of £198m, a slight decrease on last year. When exchange rates are taken into account revenue increased by £18.5m.
The company said it saw a decrease in order flow in the third quarter following a slowdown in German, French and other European markets, resulting in a reduction of sales in the final quarter.
As a result, the board implemented a cost reduction programme to improve operational efficiency in 2023.
Inspecs said it experienced several headwinds in 2022, in particular, a large decrease in the Euro against the US Dollar which had a material impact on the reporting of the European business.
Freight costs, which are now reducing, were at record highs in 2022, and material, product and operating costs all rose significantly in the year.
Following a trading update in October Inspecs agreed with its lender, HSBC, to a covenant waiver in December and a relaxation of covenants through to September  to provide additional headroom.
As a result, the board will not be proposing a final dividend for 2022 or a dividend for 2023.
Chief executive Richard Peck said: "The group experienced significant financial and trading headwinds in 2022 and the Board has implemented both cost reduction and operational efficiency programmes to ensure a better performance is delivered in 2023.
"Having taken over as CEO on 1 December 2022, I am confident that these programmes will ensure thegroup is fit for the future and best placed to take advantage of the exciting growth opportunities that I see in the market."