Traffic Alert: Delays of up to an hour after M6 lorry crash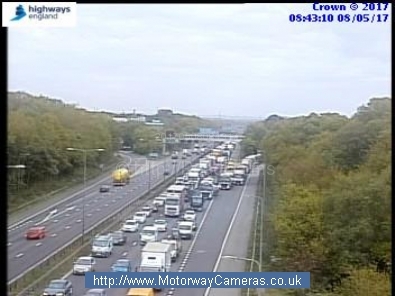 Update: 11.15am
The damaged lorries have been recovered from the scene and all lanes have reopened. However, the residual effects of the closures remain and there is still queuing traffic on the approach to Junction 10.
Traffic England reports delays are now down to around 10 minutes and it hopes the road conditions will have reverted to normal within the next 30 minutes.
***
Drivers using the M6 southbound have been warned of long delays following an accident between two lorries.
There are currently three lanes closed on the approach to Junction 10 (Walsall and Wolverhampton) following the accident and traffic is not moving the area. The scene is not expected to clear until around 11am.
Traffic England is forecasting delays of around an hour on usual journey times and has suggested drivers may want to consider using the M6 Toll as an alternative.
The accident is also causing delays for traffic heading east on the M54 to join the M6 at Junction 10a.