"The biggest barrier to the growth of the business is me"
Entrepreneurs are almost uniformly optimistic and upbeat. Like a boxer, any sign of fallibility is avoided especially – especially – when a journalist is present and recording.
However at some point during an hour-long round table, the discussion became if not quite like therapy, at least took on the confessional tone that usually takes three pints or more to achieve.
But then entrepreneurs who are shortlisted for the EY Entrepreneur of the Year awards are not typical. They are the ones who through strength of their vision, purpose, personality or sheer will has elevated their business above the crowd.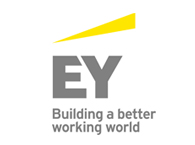 Even so, the answer to one question was more frank than expected.
"The biggest barrier to the growth of the business is me," came the instant reply.
I said: "It's a great headline, isn't it?"
"Maybe it is," he said. "I might take that, to be fair. Run it by me."
So I did. And it stayed in.
The six entrepreneurs around the table ranged in age from 34 to 71 and company turnovers from £10m to more than £100m. But the experiences they related about leading their businesses resonated with the rest of the group.
Rob Halliday-Stein, managing director of Bullion By Post, said: "You do need a totally different approach to growing a business than starting a business.
"Yes, you can adapt. But I want to spend my time doing stuff and having fun, and when the team want to go to the pub together, it's nice to go."
Paul Cox, managing director of waste management firm Reconomy, said: "You do cut yourself off. You can be so distant from them, you see them go to the pub and you think 'I used to do that once'. It's different."
"It's a very lonely position," said Josh Rathour, chief executive of student affinity network UNiDAYS.
"I was saying to a colleague recently 'everybody else in this organisation has a manager, they have one-to-ones, they have reviews, they have got somebody to talk to'.
"In this role you get your ass kicked by the board every now and again but you don't have someone there."
It was a sentiment echoed by Nicola Fleet-Milne, who founded her eponymous property group in 2004.
"We have to remember to motivate them, to give them positive feedback, to be there when they need us and every so often you do feel like saying 'what about me?'", she said.
"Who's going to buy me the drink down the pub because I'm having a rubbish day?"
There was consensus about the importance of a number two who you can trust and relate to – "being able to vent at somebody else is a useful role", added Fleet-Milne – especially as businesses grow and it becomes impossible to be on top of everything.
David Carver, chairman of Carver Group, said: "We bought a company, and the guy that had been running it had just got to a size, and he can't get any bigger because he just can't delegate.
"He's got to do it himself, so it's just the right time for us to take it over. We can put somebody in who can take it to the next stage.
"It is frequently the case that the entrepreneur is not the best person to actually manage it once it gets a bit bigger.
Halliday-Stein agreed. He said: "It's a totally different skill set. It's not about 'can't', it's about will – it's about wanting to do it.
"What's the point of making loads of money if you don't go and do what you want to do?"
Issues of communication and transparency, especially once the business has scale and often multiple sites, were also common challenges for the entrepreneurs there.
UNiDAYS' Rathour said: "It's a common question I get as our growth curve gets pretty steep.
"I don't necessarily know what's going to happen in three months' time or six months' time but people are looking at me and asking 'what is going to happen?'."
Fleet-Milne's experience was that scale helped to bring a structure to the process of sharing information.
She said: "You almost do prepare more because you have got six different sites and you need to communicate more.
"I was more accused of not communicating well enough when I had a really small team. There was an assumption that people would learn by osmosis and that just by me sitting near you you will have learnt everything I will have learnt that day.
"The bigger we have become, the better we have become at saying 'this is going to be the plan' and sharing information."