Businesses getting caught in the crossfire of war on talent

The war for talent shows no signs of easing up with ambitious and successful businesses across the Midlands putting recruitment as their number one problem.
Entrepreneurs from across the region unanimously highlighted their people as the biggest challenge they face – overshadowing Brexit, the economy, access to finance and a myriad of other business concerns.
The business leaders, who are part of EY's Entrepreneur of the Year 2017 programme, represented companies in a broad range of sectors and at different stages in their development. But all had two things in common – their company's strong performance and their struggles to recruit.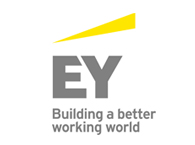 "Our biggest challenge is getting hold of the right quality of graduates and keeping them within the business," said Chris Macey, chief executive of design engineering consultancy Wintech Group.
"For us to take a graduate and get them to the point where they are delivering a service, and we are generating money from it, is an eight year programme.
"Just getting them, keeping them, and growing the business off the back of people acquisition is a nightmare."
Dr Peter Poon, founder of transmission and engineering business Romax Technology, experiences "a lot of difficulty" as he searched internationally to find the right people to join his business.
He said: "We think two things: we recruit worldwide, we know which are the very best universities in the world, and we offer very well paid internships to some of the best mathematically-trained engineers who come out of Indian and German universities. If they like us and if we like them, we do a deal.
"It's a long term, six-year project to get a top brain because you are competing with others. The only thing you can compete is the human capital. It's a top priority for us and it's my job to recruit worldwide."
But for Qdos's Alfred Gordon those timelines are worrying in a world where business changes so quickly.
"I'm concerned about businesses that are predicting a six-year turnaround to get a return on someone," he said. "I've lived that life of training people, and they just leave, to your competitor, usually in the next building.
"For people to say it's six years before they get a return on their investment is quite scary. Two is scary, six to me is going to the moon – it's too far away."
The moon was also on the mind of Chris Morling, managing director of Money.co.uk.
He said: "Millennials seem to want the moon on a stick. You seem to have to offer them the world for them to be interested."
He spent £3m renovating a Victorian castle to create a "very unusual, very quirky" workspace.
"It's a very different environment, it's a very fun environment," he said. "But it's really important to mention that I'm very aware that it's not the most important thing.
"I know that's the icing on the cake and I know the most important thing is that people have interesting, challenging work to do, that they are rewarded well."
For Chris Truman, managing director of Telford-based manufacturer SYSPAL, being rewarded is also about being valued.
He said: "People need to feel valued. It's not just about money, is it? Do they feel valued, do they feel part of the team, do they understand the company's vision for the future, do they feel part of the journey? If you asked them what the strategy was for the next 12 months, would they know it?
"As managers now we have to do a lot more communication with everybody in the business so they understand what their role is in the bigger picture."
For entrepreneurs, especially those who founded the business, delegating and sharing responsibility does not always come easily.
Bodyguard Workwear's Kamal Basra said: "When you build a business from the ground up you are particularly protective over the whole thing.
"I myself have had to change quite a bit in terms of letting the reins go and entrusting management around me.
"For me it was a process of understanding that I may do it 110% right but if someone else does it at 98% is that good enough? Would anybody notice a difference?
"Slowly letting those reins go, so that they could then take ownership and grow with the business themselves and then equally be rewarded for it, and more recognised.
"Money isn't everything – certainly for a lot of people that want to achieve and get somewhere, it's not the driver."