The business leaders' view on Andy Street's first 100 days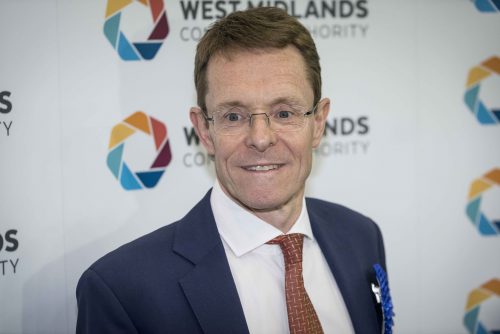 Mayor Andy Street has just completed his first 100 days as the first Mayor of the West Midlands.
A politically-interesting milestone ever since Franklin D Roosevelt started the trend in 1933, Street put a real focus on his first 100 days by setting out 10 action points in his manifesto.
His challenge was made greater by being the first to hold office, meaning there was not the infrastructure or systems in place following his election victory in May.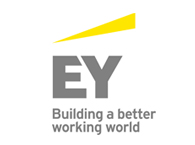 "He is effectively a very high-profile start-up with a very high-profile business plan," said Andy Dawson, director of change management consultancy, and Business Masters' professional services firm of the year, Curium Solutions.
"Everything is constantly changing, so that cultural decision-making process is absolutely key. It's a huge challenge with a not-yet-complete leadership team."
Dawson was part of a group of business leaders from across the region convened by TheBusinessDesk.com, in partnership with EY, to assess the start made by the Mayor.
Street gave up his positions running John Lewis and being chairman of Greater Birmingham and Solihull Local Enterprise Partnership (GBSLEP) to stand as the Conservative candidate to become the first West Midlands Mayor.
His victory, by just 3,766 votes over Labour's Siôn Simon out of more than 470,000 second round votes, was widely welcomed by the business community.
East End Foods director Jason Wouhra, who is regional chairman of the Institute of Directors, said: "He has only got three years, that's not a lot of time.
"It presents him with an even bigger challenge. Being the first Mayor he has to set the scene and set the direction."
Now the focus is on how he is going to deliver on his big promises, which include making the West Midlands the fastest-growing economy of any city region in Britain and having all young people in employment or training by 2020.
"He is laying some quite important foundations," said Charlotte Horobin, the regional director for manufacturers' group EEF.
"With the commitments that he has made for the first 100 days – don't get me wrong, there are some good things in there but I don't think it's groundbreaking – what I actually see as the importance is he is setting objectives and achieving them.
"Over his three years if he can get mindsets to think 'we set objectives, we are accountable and we will be measured against those', that's what could be important in the long term."
Street has claimed success on his 10 stated objectives for his first 100 days – with his business-oriented aims including holding a Brexit summit, finding Mayor's Mentors for 1,000 young people, and to lead a trade mission.
CBI regional director Richard Butler's impressions of Street's start have been "really positive".
"He has agreed to set up a business advisory group involving the IoD, the CBI and others, he's had a round table session with a minister from the Department for Exiting the European Union, and he has got a mentor programme in place.
"He has made some real, visible progress."
Butler suggested he should follow the examples of the Mayors of London, who he believes have been fairly successful by focusing on a small number of important tasks and have not tried to "boil the ocean".
Paul Brown, who leads the Government services team for EY in the Midlands, agreed that it is important he is selective.
"His big issue is focus," said Brown. "In his renewal plan, his manifesto, there were something like 200 outcomes – quite hard outcomes, too. He has got the strategic economic plan to deliver on as well.
"That's one outcome every three days. 100 days is quite significant in the three-year term. That focus is about getting pace on all of those things.
"But you have to be careful not to take on too much, have too many things you are involved in and then you don't deliver on anything. Andy understands this well and the is right person who can deliver on this.
Simon Marks, Arcadis' city director for Birmingham and GBSLEP board member, suggested the question is now about the pace Street can maintain after his "flying start".
"The challenge is how do you maintain that pace because the first 100 days is setting things out and kicking things off, he said.
"From that comes an awful lot of delivery that needs to happen. To do delivery you need resource and I don't see a lot of resource on the ground.
"That's not just within the CA [Combined Authority], which is a lean organisation, but the authorities supporting it.
"I think 'great start, but how do we keep that pace and how do we keep that momentum?'"
Some of that momentum will come from the political leadership that supports the Mayor, with seven council leaders forming a key part of the West Midlands Combined Authority board.
Street's ability to convert his business experience to be able to be political with a capital 'P', in his first elected role, will be under particular pressure given six of the seven constituent authorities are Labour-controlled.
"He has got seven leaders, and I have lost count of how many non-constituent members," said Nachural chief executive Ninder Johal, who is also a board member of the Black Country LEP.
"He is the spearhead but to get things done he will have to corral the public sector with him – this includes both consituents and non-consitituents.
"He is now trying to persuade seven leaders, plus the non-constitutents, to pay for things which they perhaps don't get a direct return from.
"His biggest challenge in the short term is his ability to take them with him. If he can take them with him, the resources will follow."
Tomorrow: Our panel of business leaders give their thoughts on the key challenges facing Street for the rest of his term.