£250m fund for SMEs limps across starting line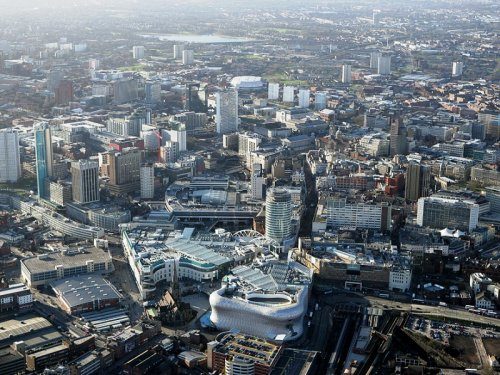 The Midlands Engine Investment Fund (MEIF) has today limped across the starting line, launching less than half of the funds that then-Chancellor George Osborne promised in his Budget 17 months ago.
The Government-owned British Business Bank has now made available £120m through debt finance for SMEs in the Midlands that will be distributed over the next five years.
Equity funding of £100m remains tied up in red tape, after a legal challenge resulted in the procurement process for two lots being re-run.
Midlands Engine chair man Sir John Peace has been critical of the handling of the process that has led to more than 500 days passing between the £250m MEIF being announced and it being launched.
"I'd like the Midlands to have more say about what's happening rather than just the British Business Bank – or just some announcements about this being a large fund, when it was actually not put in place to become available without some time passing first," he told TheBusinessDesk.com last month.
Although the MEIF would not confirm who will manage the individual debt finance lots, TheBusinessDesk.com can reveal the successful fund managers.
Maven Capital will operate the debt finance funds, which will have £50m for the West Midlands and £40m for the East Midlands. Businesses can apply for loans ranging from £100,000 to £1.5m.
Concerns have been expressed privately to TheBusinessDesk.com about the lack of presence the fund manager has in the region.
Maven Capital didn't respond to questions put to them last Thursday about the make up of their office or for information on recent deals.
The most recent piece of news affecting the West Midlands on Maven's own website appears to be it securing an asset management contract for student property in April 2015.
In July 2016 it backed the management of Indigo Telecom Group, based in Monmouthshire, Wales, as it spun-out of Derby-based TTG Global Group. Maven also led the the buy-out of Leicester-based EE Smith Contracts in February 2016.
The last investment by Maven in a West Midlands-headquartered business covered by TheBusinessDesk.com was Attraction World's £6.9m MBO in 2010.
Andy Povey, who recently worked at Finance Birmingham and Seneca Partners, will lead Maven's MEIF investments across the Midlands, as well as managing other portfolio investments. Three other people are described as splitting their time between Maven's Birmingham and London offices.
The small business loans will be split between BCRS, which will have £17.5m to distribute in the West Midlands, and First Enterprise, with £12.5m for East Midlands businesses. Loans of between £25,000 and £150,000 will be available.
A further £30m will become available through debt finance once the demand for, and success of, the bands and areas are assessed.
The £100m earmarked for equity finance had been awarded to three other fund managers before the British Business Bank had to restart the process. Those funds are now expected to become available nearly a year later than originally planned.
A spokesperson for the Midlands Engine Investment Fund said: "We continue to proceed with the new tender process for lots one and four and are aware of the need to make progress. We hope to formally launch these funds later this year."
The money from the MEIF brings together new and existing funding from Government, the European Regional Development Fund, British Business Bank and European Investment Bank.
Patrick Magee, chief commercial officer at the British Business Bank, believes the fund "will play a pivotal role in plugging in the gaps" in the funding landscape.
He said: "Currently, younger small businesses and those looking to scale up, the very businesses that have the greatest potential for job creation, are more likely to have their applications for external finance rejected.
"We want to mobilise these businesses, supporting organisations of varying sizes and stages of development across the Midlands."
Both funds being launched today are aimed at businesses which have been unable to secure all or part of the funding required to support their growth from traditional, commercial lenders.
There are a number of restricted sectors, including retail, that cannot be supported but an MEIF spokesperson emphasised the "key criteria is viability – the ability of the business to afford and service loan repayments".