Birmingham wine merchants set to expand beyond city centre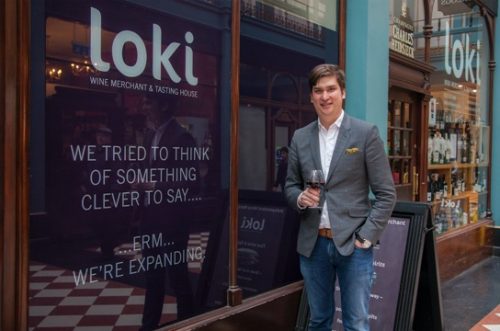 A popular Birmingham wine merchants is expanding its operation beyond the city centre.
Loki Wine, which has recently expanded its outlet within the Great Western Arcade, has now applied for planning permission to convert a former shop in St Marys Row, Moseley into a new base.
The application site comprises the ground and basement floors of a four-storey property on St Mary's Row.
The facility would operate as a retail unit with the addition of a high quality wine bar and seating to the rear. Although the unit will have a seating area for wine tasting and socialising, the primary role of the shop is to educate customers and enable purchases to be made at all times.
The ground and basement floors of the building are vacant and were previously used by a shop called Pottery and Pieces. The upper two floors are also currently vacant.
The plans will see the shop unit split to provide a retail aspect at the front, complete with the till area, wine shelves and tasting machine. Towards the rear, movable chairs and tables will be laid out for casual customers or for events. A small covered outdoor seating area is also proposed.
The opening hours of the store are proposed to be from 9am to 11pm every day. It is anticipated the move will create three full time and three part time members of staff.
The shopfront alterations propose repainting the fascia white and purple to reflect the Loki brand colours.
The outlet will operate much as the city centre base does, allowing customers to try wine in a high class wine environment and purchase wine to take home.
Staff will be trained to the same degree as those in the Great Western Arcade so they can pass their wine knowledge to the consumer.
The use of Enomatic® wine preservation machines, means that it can serve wines in small measures (25, 75 & 125ml) and allow customers to explore a broad range of wines in smaller measures.
The existing Birmingham city centre also has a small food offering which offers cold meat and cheese platters as the perfect combination for wine matching. It is proposed that the Moseley unit will also provide cold food platters.