Hotel plan revealed for Jewellery Quarter building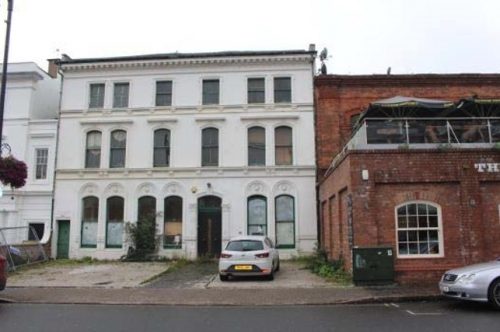 A former factory and offices in Birmingham's historic Jewellery Quarter is set for conversion into a new hotel under plans submitted to the city council.
The Pioneer Pub Company plans to convert the Grade II-listed 26 Frederick Street into a boutique-style hotel of 15 bedrooms.
The property, which lies next to The Button Factory pub, is thought to date back to the 1860s and was originally the residence of wealthy jeweller but over the years underwent conversion, with the house being used as offices and a showroom, while at the rear of the premises was a factory for small-scale jewellery production.
The building is typical of the properties within the Jewellery Quarter, which has undergone significant restoration over the past 20 years, with many of the late 18th and 19th century properties undergoing conversion to residential, commercial or leisure use.
A supporting statement submitted with the application says the building retains many of its original features, although internally it has undergone conversion during its lifetime, latterly as offices.
"The sense of the domestic structure is reinforced by the large open entertaining spaces to the ground floor and their symmetrical form and decorative plasterwork, alongside the intelligibility of the building's double-pile plan," says the study.
"However, the clear evidence of rooms being knocked through, divided and extended indicates that there was some re-modelling of the building following its change of use from domestic to commercial."
The redevelopment proposals would see the removal of small amounts of historic fabric that relate to its early domestic use. However, the elements which contribute to the building's listed status would not be harmed.
The proposals involve the remodelling to support a hotel of 15 bedrooms. An existing boundary wall would be rebuilt and the buildings to the rear of the property and the adjoining pub, repaired.
The proposals are currently out for consultation, with the deadline for comments to the city council set for December 21.