Funding deal puts logistics firm on the road to growth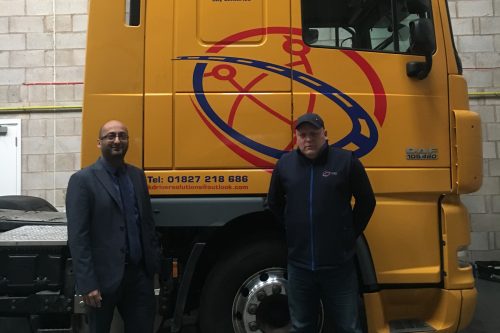 A Staffordshire logistics company has undergone growth after securing a new funding deal.
Tamworth-based JK Driver Solutions has invested in new trucks and HGV licenses following a six-figure loan from HSBC.
The company, which has been running for 18 months, is a subcontractor for haulage businesses such as DHL, as well as providing its own wholesale logistics services.
Following HSBC's loan, the company purchased 15 HGV licenses and four Renault HGV trucks. The business aims to increase its truck ownership to 15 over the next year.
The HSBC finance, which included an Invoice Finance loan, has also provided the business with the working capital to move to a new facility and free up cash for recruitment and operational costs.
The expansion will create 10 new jobs and the business is expected to increase its turnover by 500%.
Kirk Scott, managing director of JK Driver Solutions, said: "We're so pleased to be able to expand our business at such an early stage and continue creating jobs for the local community. The investment in new trucks has meant we are able to deliver larger projects for our clients and secure additional contracts, which in turn sets us up for further growth."
Mark Lupton, HSBC Area Director for Business Banking in the Midlands, added: "As an ambitious growing business, JK Driver Solutions needed support to keep growing."
The funding was arranged by HSBC Relationship Manager, Rakesh Patel, who is pictured left with Jamie Mullen, a director at JK Driver Solutions.