Portuguese manufacturer chooses Coventry for UK base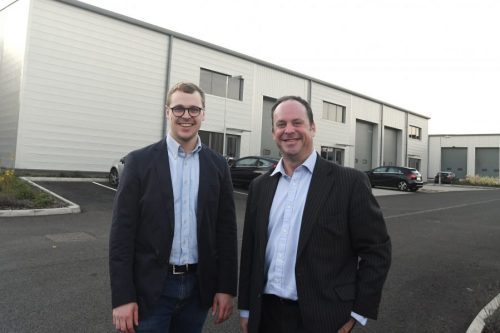 A Portuguese manufacturer in metalworking technologies has moved into the UK market, choosing Coventry as its base.
AMOB has a worldwide network of 70 agents and it has now brought its range of specialised equipment for the tube and pipe bending industry to the Pilot Trade Centre in Coventry.
Its move onto the trade-only park leaves only one of the 14 units vacant or not under offer.
Tom Wood, managing director of the British branch of AMOB, said: "AMOB wanted to expand into the country and now seemed like the perfect opportunity for the company to break into the market.
"Not only will we be selling AMOB machinery, we will have a separate company in operation to sell other brands within the sector. The hope is that as the business becomes established and grows here and the plan is to create more jobs."
David Penn, partner at Bromwich Hardy, which facilitated the move, added: "AMOB is a global brand that is well-known and respected within the manufacturing sector so we are pleased that they have set up at the site."