Funding deal underpins business village expansion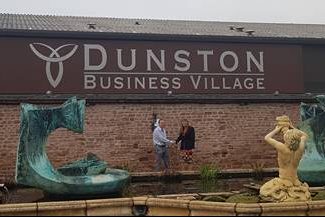 24 office units will be built at a Staffordshire business park after it secured financing for its expansion plans.
Dunston Business Village is currently home to 65 companies and has ambitions to grow to 100 by the end of 2020.
It secured planning consent earlier this year to add an additional 25,000 sq feet of office space and says "many" of the new offices are already pre-let.
Adrian MacLaughlin, managing director of Dunston Business Village, said: "Our ambition for Dunston Business Village is to provide small to medium sized businesses with access to excellent office facilities in a community environment.
"There is a rich mix of innovative businesses in rural areas across the country and we're delighted to be able to support those in Staffordshire with the space they need to prosper."
It has agreed a £5.85m finance package from HSBC UK, which includes a £1m commercial investment property loan.
Dan Wright, HSBC UK's regional head of real estate, said: "Dunston Business Village is an example of how our rural communities are continuing to drive business growth outside of our major towns and cities."