Is a slowdown on the horizon for the housing market?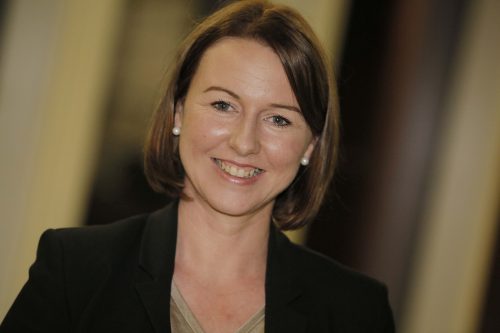 KPMG's latest UK quarterly Economic Outlook Report has revealed that the prospects for the UK housing market remain consistent with the broad slowdown in house-price growth identified in the firm's September edition of its Economic Outlook.
Overall, house prices in the UK increased by 3.5% in the 12 months to September 2018 and the strongest growth, of 6.1% and 6%, was in the West and East Midlands – which is a real boon for the region.
Siobhan Lodder, partner and head of real estate at KPMG in the Midlands, said: "Our analysis reinforces the importance of local infrastructure and connectivity, with billions being invested to improve roads, rail lines, schools and hospitals in the region and these continue to be crucial drivers for house price growth.
"A number of towns and cities across the Midlands are undergoing regeneration and deemed 'up and coming' and already these are noting rising house prices. These factors drive perceived attractiveness and ultimately create a virtuous circle of growth. Regional business hubs like Birmingham, Nottingham and Coventry are benefiting from the exodus of talent leaving London to start a life where the job prospects are good and the cost of living is cheaper."
The analysis also showed that the London region remains the most affected, house prices fell over the same period by 0.3%. KPMG continue to expect that the fastest growth of house prices will take place in Scotland, increasing by 4.9% in 2018. This is in line with the latest data and would represent a moderation from a current rate of growth of 5.8%.
Lodder continued: "The rebalancing of property prices appears to be a key takeaway of the latest house price projections for the next five years, but we know that the UK's housing market is a complex affair with multiple moving parts. The supply and demand of affordable housing continues to be out of kilter for the time being, however the government has been very vocal about its efforts to counter this.
"Local infrastructure and connectivity are increasingly incentivising would-be homeowners to look beyond London. Whilst places like Scotland, the West Midlands and the East Midlands have not yet reached the levels of London and the South East, they are relatively more affordable. London house prices by comparison, have stagnated somewhat, no doubt the result of high valuations set against a backdrop of an uncertain economic outlook.
"Expectations of further interest rate increases and wider uncertainty will continue to temper price rises, particularly in the second hand home market which does not benefit from the artificial buoying of help to buy."