Cadbury's owner 'prepares for the worst' as it stockpiles ahead of Brexit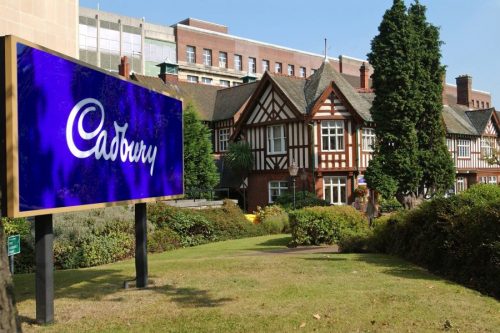 Cadbury's owner Mondelez International has revealed it is stockpiling goods and raw materials as it readies itself for its worst-case scenario of a hard Brexit.
It has taken extra warehouse space and increased the number of trucks as it prepares for difficulties with its supply chain management in the event of the UK having a bumpy exit from the European Union.
The food giant is also looking at how it may be forced to put up its prices if tariffs or currency movements increase its costs.
The group also owns billion-dollar brands Milka, Oreo and Trident in a portfolio that ranges from cream cheese Philadelphia, to cough drop sweets Halls and Ritz crackers.
Dirk Van de Put, chairman and chief executive of the food giant, said the company has to "prepare for the worst and hope for the best".
He said: "The worst is clearly a hard Brexit. We are assessing all the potential scenarios, and we do feel that Brexit will have a short-term and a medium-term impact.
"Over the long-term, we believe that it will stabilise itself and we will come back to where we are today.
"Obviously, there's a huge difference between a hard Brexit and a softer Brexit so, as it relates to the hard Brexit, our contingency plan is quite extensive and it basically is focused on the disruption and the ease of the flow of the goods."
Mondelez's warning came as it discussed its future prospects with analysts after revealing global sales rose 6% to $4.3bn (£3.3bn) in 2018.
Its concerns echoed those of supermarkets and food businesses including Sainsbury's, Asda, Marks & Spencer, McDonald's and KFC, which signed a joint letter to MPs earlier this week setting out the industry's concerns about the "significant risk" of a no-deal Brexit.
Van de Put said the UK was "an important business" for Mondelez International and he believed it is "very well-equipped to weather through" the impact of Brexit.
He added: "We've invested in additional resources in logistics operations. That means we've rented many more trucks, we have rented much more warehousing space, we've increased our inventories.
"We are making sure that we are capable even in difficult circumstances to maintain our customer service."
Mondelez said it is waiting to see what impact Brexit has before it makes decisions about pricing but Van de Put warned that "at the moment our pricing is adapted to the current situation, but we are ready to adapt the pricing as Brexit would start to happen".