Midlands entrepreneur sells tech company for $34m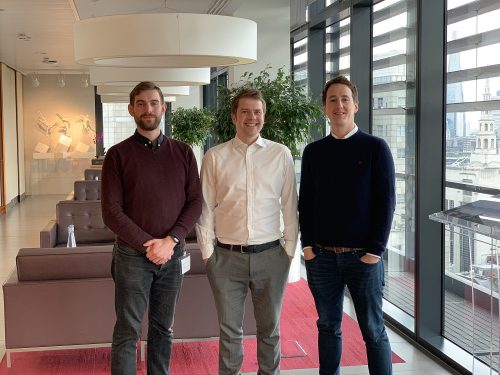 A Midlands entrepreneur and co-founder of UK tech company Akkroo has sold it in a $34m (£26.1m) deal.
Stourbridge-born product designer and entrepreneur Andy Higgs along with co-founder Chris Wickson have sold their company to US-based Integrate.
Akkroo aids lead generation for marketing and sales teams, using app and cloud platform technology to turn real-life conversations at events like trade shows and exhibitions into quantifiable leads.
Higgs initially started out aged 16 in 2001 with The Higgs Design Co, which specialised in building websites. He worked with the British Heart Foundation and RateMyPlacement.co.uk.
Higgs and Wickson founded Akkroo in 2013, and now includes customers such as Aston Martin, PayPal, IBM and Sony.
The deal will give Integrate customers access to Akkroo's mobile app and cloud platforms.
Akkroo's London office will become Integrate's EMEA headquarters, with its team of just under 50 employees joining Integrate.
Co-founders Andy and Chris will both take on leadership roles at Integrate, Andy as vice president of event products and Chris as general manager for events.
Corporate lawyer Jamie Partington, a partner at Black Country law firm Higgs & Sons, assisted on the deal.
Partington said: "Andy and I met about 10 years ago at Birmingham Science Park when I was a newly qualified solicitor and Andy was running a small creative web design studio he set up in Birmingham's Jewellery Quarter.
"It is exciting to see the global reach of such entrepreneurial talent that began in the West Midlands."
Andy Higgs added: "Birmingham Science Park, charged with creating economic growth by creating better and deeper links between business, science, technology and innovation sectors, certainly provided a fortuitous stepping stone to today, forging my link to Jamie and providing beneficial incubation and acceleration opportunities when I was starting out."