Transport firm to launch legal action over West Coast franchise bid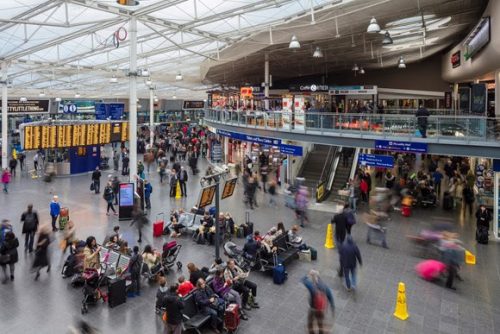 Transport firm Stagecoach has confirmed it has started legal action against the Department for Transport in connection with its failed bid for the West Coast Partnership franchise.
Stagecoach said it will be taking legal action in partnership with SNCF and Virgin.
The company has confirmed a claim had been issued at the High Court alongside a judicial review claim.
Stagecoach is claiming that the DFT breached its statutory duties under EU and English law.
The claim had been brought by West Coast Trains Partnership, in which Stagecoach had a 50% share, with SNCF holding 30% and Virgin 20%.
The move follows the decision by the DTI last month to disqualify Stagecoach and its partners from the East Midlands, West Coast Partnership and South Eastern franchise bidding process.
Chief executive Martin Griffiths said: "We believe the rail system should be about appointing the best operator for customers, not about passing unquantifiable, unmanageable and inappropriate risk to train companies.
"It is disappointing that we have had to resort to court action to find out the truth around the DfT's decision-making process in each of these competitions.
"Despite our continued requests for full transparency around these matters, many fundamental questions remain unanswered.
"As a result, regrettably we have had no option but to commence legal action against the DfT to ensure the serious issues involved and the DfT's opaque decision-making are subject to proper public scrutiny."
A DfT spokesperson said Stagecoach was an experienced franchise bidder who knowingly submitted non-compliant bids and "in doing so, they disqualified themselves".