Telecoms giant to create regional hub in Birmingham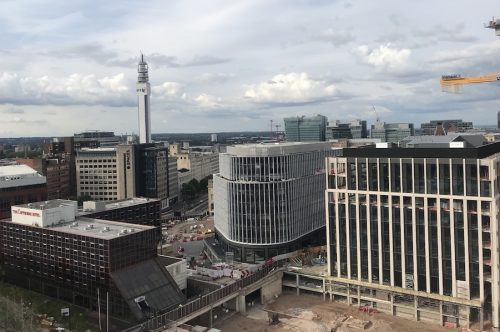 BT has launched a major office restructuring programme that could result in hundreds of staff relocating to Three Snowhill in Birmingham.
TheBusinessDesk.com understands the development is being seriously considered by the telecoms giant for its new Birmingham home.
BT's "workplace improvement programme" will result in its 300 current sites being consolidated into 30 and has named Birmingham as one of the first eight "key locations" for the group.
BT and Three Snowhill declined to comment on the progress of any deal.
Three Snowhill is the largest single office building under construction in the UK outside London.
The 420,000 sq ft, 17 storey building has been speculatively developed by M&G Real Estate and its development partner Ballymore.
It is scheduled to be available from this summer, but no tenants have yet been announced.
BT's consolidation, which is expected to be completed by 2023, is focused on "modern, future-fit buildings".
The other locations to be named by BT are Belfast, Bristol, Cardiff, Edinburgh, Ipswich, London and Manchester. It will refurbish some existing BT buildings and move into new locations.
Chief executive Philip Jansen said the programme would "transform" the way BT works.
"Revealing these eight locations is just the first step," he said. "We have dedicated teams working on identifying the best buildings to move into and which ones to redesign for the future."
BT has already confirmed it is to leave its headquarters at St Paul's for a new home in London.