Student-led enterprise launches accelerator programme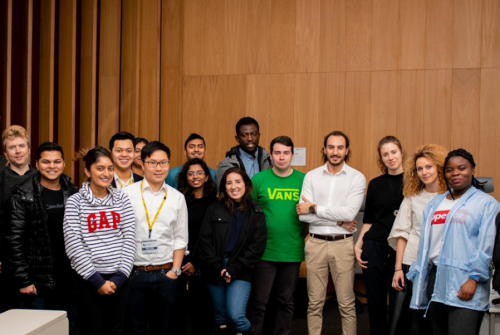 Birmingham Enterprise Community (BEC), a student-led initiative working across Birmingham's higher education institutions, has created the first student and graduate centred accelerator in the region.
The six-month Forward Accelerator BEC programme, which begins in September, aims to provide students, graduates and emerging entrepreneurs who have started a business access the next stage of support they need to help them grow.
BEC was established in April 2018 and launched in January 2019 and has since been formulating the Forward programme, which will include a range of subjects including wellbeing, storytelling, finances, growth strategies and planning for the future.
To make the accelerator a success BEC has worked with other partners including Tech Nation, the National Association of College & University Entrepreneurs and Nat West Spark.
BEC have named the accelerator Forward as a nod to the motto of the city of Birmingham and say they will create a higher level of support for student entrepreneurs that is not currently available to them.
"Forward has been designed specifically to fill the major gap we see in the region's start-up ecosystem when it comes to student/graduate entrepreneurship," said BEC Chair Daniel Evans who is studying a Masters in entrepreneurship at Aston University. "The university-led programmes, such as Bseen, do a great job of creating start-ups and Forward's role is to help them thrive and grow."
As BEC works with all five Birmingham universities – University of Birmingham, Aston University, Birmingham City University, University College Birmingham and Newman University – the Forward programme will be held at a city centre location (yet to be determined) for accessibility.
The programme's package of support includes mentoring, coaching, co-working space, virtual resources, workshops and training, access to partner offers and finance opportunities.
The final element of the programme will focus on the futures of each of the participants and a demo day will provide the cohort with the opportunity to pitch to investors.
Applications for the Forward Accelerator run until 9 August with the programme starting on 9 September.