City council searches for second 'full-time' chief executive in two years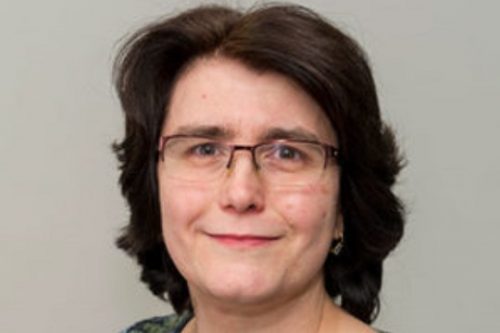 Birmingham City Council is on the look out for its fourth Chief Executive since 2017 as Dawn Baxendale announced that she will be stepping down from her £210,000 role to take up a new position as Chief Executive of Christchurch City Council in New Zealand.
Since the controversial departure of Mark Rogers in early 2017 over budget disputes (after three years at the helm), the council has employed three more chief executives (although two not full-time) including Baxendale with a brief spell by Angela Probert as acting chief executive before Stella Manzie joined on an interim bases in April 2017.
Baxendale joined Birmingham City Council from Southampton City Council where she had held the same post for four-and-a-half years.
Her move follows the spring departure of Doncaster Council's chief executive Jo Miller who became head of Hutt City Council also in New Zealand.
Born in Huddersfield, Baxendale's career in local government spans 20 years and has also included roles in Portsmouth, Wigan, Kirklees and Doncaster.
She took over from Birmingham's interim chief executive Stella Manzie who was heavily criticised for the city's bin strikes, which went on for three-months from July to September 2017.
The refuse collection problem was to continue during Baxendale's tenure with further strikes over pay in March this year.
However, Council Leader, Councillor Ian Ward, said during Baxendale's time as Chief Executive the council had progressed in its preparations for the Commonwealth Games, launched the Clean Air Zone and seen improvements to children's services for the first time in ten years.
"When she joined the council 16 months ago we were entering a new phase in our improvement journey and, thanks in no small part to Dawn's determination and tenacity, we have made significant steps forward," said coun Ward.
"I know the team she is leaving behind will continue with that focus and build on the strong improvement foundations that have now been laid."
Birmingham City Council is the largest local authority in Europe with a population of 1.2m according to Population UK.
"I have had a wonderful time in Birmingham and want to thank everyone in the city and region who have made me feel welcome," said Baxendale. "I will be leaving behind a stronger senior officer team who have a broad depth of experience and knowledge, and I know are committed to continuing the council's improvement journey.
"In particular I want to thank the partners in the city who have been so encouraging in welcoming me, and the council, back into important conversations to make the city the best it can be for citizens.
"The role in Christchurch is a once in a lifetime opportunity and it has been a dream for my family to live in New Zealand. I will watch the journey that Birmingham is on from afar and cannot wait to see, with the rest of the world, the amazing Games the city will put on in three years."
The state of the council was brought into focus in April when a report by the Birmingham Independent Improvement Panel said the two bin strikes had cost £14m.
The panel, chaired by John Crabtree, who is also chair of the Commonwealth Games 2022,  reported to the Government that the council was improving but not fast enough and that it "promised to spend more than £110 million on the Commonwealth Games – but its plans for raising the money appear to have failed."
It also said that "Birmingham as a whole is getting richer, but too many people aren't sharing in the benefits."
In June, however, the Commonwealth Games Federation said after visits to the city that it had "every confidence" in Birmingham 2022. The Government also agreed a £778m investment in Birmingham and the West Midlands for the games last month of which 25% (£184m) was to be found by Birmingham City Council and its key partners.
The council will now start the process for replacing the Chief Executive.