Deal opportunities continue as acquisitions boost Gateley's revenues above £100m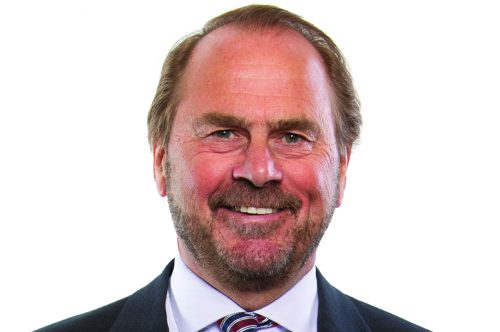 Gateley is examining more acquisitions after its latest results showed it is accelerating its profitable growth.
Annual revenues surpassed £100m for the first time in the year to April, while pre-tax profits rose 9% to £15.9m.
Chief executive Mike Ward said the Birmingham-headquartered firm "delivered another excellent financial performance whilst continuing to take advantage of opportunities to diversify revenue streams through complementary acquisitions".
Gateley became the first law firm to go public, in 2015, and has since expanded into a professional services group, while a recent rebrand has sought to capture the evolution of the business.
It made three acquisitions in the financial year to April – adding housebuilder specialists GCL Solicitors, and two non-legal consultancy businesses Kiddy & Partners and International Investment Services.
Ward told TheBusinessDesk.com that, while the aim is for one acquisition each year, "they can be like buses".
The firm has a pipeline of opportunities that it is working through with Ward "hopes to complete some of those".
The acquisitions that have been completed, alongside organic growth, have accelerated revenues much faster than was expected when it floated four years ago.
It had forecasted its then-£60m-turnover would grow at 7.5% per year, but has delivered 16%, 10%, 11% and now 20%.
Revenues increased by £17m to £103.5m and chairman Nigel Payne said they were "particularly proud of delivering this strong growth whilst at the same time enhancing our client offering and investing significantly in the business for the future".
It increased its dividend by 14% to 8p, which is important to a firm where a majority of its staff holds an equity stake in the business.
About 60% of its 970-strong workforce are professional advisers and it now has nine UK offices, including Manchester, Leeds, Leicester and Nottingham, plus a base in Dubai.
The balance of the business – which includes counter-cyclical divisions such as its insolvency practice, where Ward says "the phones are ringing more than they were" – means the business is less exposed to macro-economic issues.
"The new financial year has started very well and we continue to look to the future with confidence," he said.
Earlier this month Gateley revealed that Rod Waldie, the senior partner of its Manchester office, would replace Ward as chief executive at the end of its 2020 financial year.
Ward added: "Delivering the financials in line with market expectations would be a nice finish for me".