Branding specialist buys collapsed creative agency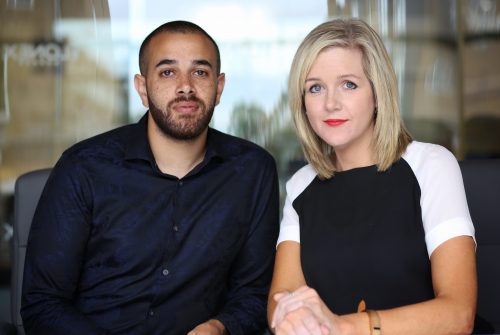 Birmingham-based branding agency Orb has purchased Superdream, the Bromsgrove-based marketing agency that went into administration on 5 July.
Orb, which is based at Edgbaston Stadium, has immediately taken on former Superdream staff Hannah Moreton and Aaron Jones as part of its management team as Head of Client Services and Head of Digital respectively and is now in a position to offer other former staff roles.
The deal was confirmed today, for an undisclosed fee, after talks with admistrators.
It means Orb now has full control over the all Superdream assets related to the running of the company and can offer all former Superdream staff who are still looking for jobs, roles at the company.
"This is a really positive step and it is an exciting opportunity to work within the Orb team, with former clients and also new ones," said Moreton.
"It also means we can offer jobs to other former employees of Superdream, which is important because they are so talented and we made such a good team."
Orb's founder Rob Bloxham said the new additions will "create a visionary agency" offering new and existing clients the full-service of marketing and advertising communications.
"Powered by the hugely successful and established Elonex Group who are backing the venture, the acquisition provides significant financial stability for Superdream's former clients and staff," said Bloxham.
"This is a great opportunity for us to build on existing relationships and take on the biggest agencies across the UK, as we join the Elonex vision to elevate Birmingham to the city of collaboration and creativity that competes globally."
Bloxham says the new staff will hit the ground running working to secure existing clients and staff from Superdream to strengthen Orb's offer.
"We are already well known in the region as branding specialists and the expertise we are bringing into the team from Superdream will enable us to offer clients the full suite of marketing and communications services, all from one agency and one team."
Earlier this week four former Superdream staff joined Alcester based agency CAB studios to launch a new branch, CAB PR.
The new offer is being led by Laura Quigley as Managing Partner alongside PR Account Director, Jon Perks and Senior PR Account Managers, Allyson Loots and Olivia Gould.
There were a total of 23 staff working at Superdream when it went into administration.
Superdream founder, Jason Manning, has not been contactable and staff have had to file claims with HMRC to recover monies owed. PR Week reported last week that the company had debts of £900,000.