Veincentre targets UK roll-out with new seven-figure refinance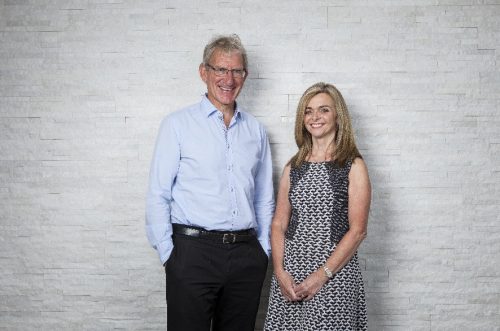 X

Register for free to receive latest news stories direct to your inbox
Register
Veincentre, a provider of treatment for varicose veins, is looking to expand its number of clinics across the UK this year having secured a seven-figure refinance from Santander following investment from Manchester-based Palatine Private Equity in 2019.
The roll-out, including plans to open a clinic in Liverpool, are part of Palatine's growth strategy for the Veincentre business.
Veincentre uses Endovenous Laser Ablation (EVLA), a non-invasive, non-surgical treatment for varicose veins.
The benefits of this are reduced surgical and recovery times, as well as reduced signs of scarring and damage.
The company was backed by Palatine's Impact Fund in July last year in a deal led by Beth Houghton, head of the Impact Fund, with support from James Gregson and James Painter.
The fund targets companies with a positive social and/or environmental impact alongside industry-standard returns.
Since the investment, Veincentre has launched two new clinics in Glasgow and Leeds, which brings the total to nine clinics nationwide, including Bristol, London, Manchester, Nottingham, Oxfordshire, Southampton and Stoke.
The new funding will facilitate expansion of additional clinics, as it looks to launch a Liverpool site in the first quarter of 2020 and a further two new clinics before the end of the year.
Veincentre is also investing in digital transformation with the development of a new website and digital marketing strategy.
Palatine has also sought to strengthen the Veincentre board since the investment.
In November 2019, the firm appointed David Harrop as chairman, adding further expertise to the management team.
David has extensive experience in the healthcare sector, having held roles at Orla Healthcare, HCA, Medical Research Council and the NHS.
David West, medical director at Stoke-on-Trent-based Veincentre, said: "Our ambition is to provide an affordable service to as many patients as possible, and a key part of this is making sure we have a presence in each of the UK's major cities and regions.
"Palatine's investment, along with the support from the team, is helping us realise that vision, and this additional funding will facilitate further expansion."
James Painter, investment director at Palatine Private Equity, said: "Veincentre serves as another great example of Palatine's strong track record of executing rollout strategies, along with Gusto, The Alchemist, Estio Training and Trade Skills 4U.
"We are pleased to have opened two new clinics in the first six months of our investment and look forward to supporting the management team in growing the portfolio of clinics further."
Kaine Smith, director at Rickitt Mitchell, advised Veincentre on the transaction.