Midlands' fastest-growing exporters revealed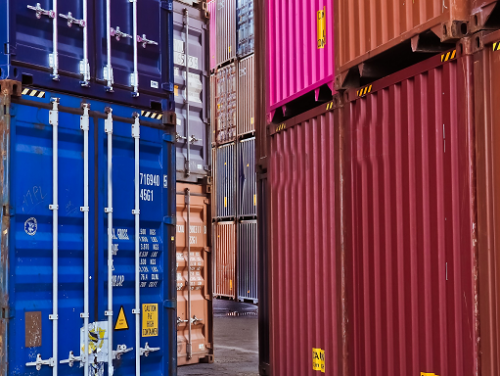 Fifteen Midlands-based companies have been named in the eleventh annual Sunday Times HSBC International Track 200 league table.
The prestigious rankings celebrate mid-market private companies with the fastest-growing international sales.
Of the 15 Midlands firms to make the league table, six are new entrants whose international sales have grown by an average of 65 per cent a year over the last two years.
The region's top-ranked company and number 10 in the overall list is Coventry-based Envisage Group, which designs and develops cars and technologies for the likes of Bentley, Jaguar and Nissan. The firm's international sales grew by an average of 148 per cent per year in the last two years, peaking at £46.4 million.
Other notable companies to make the list include Gymshark, the Solihull-based fitness clothing retailer, and Shropshire fruit grower Jupiter Group, who won the Corporate Social Responsibility Award at the 2019 Midlands Family Business Awards.
The full list of Midlands companies, their rank and total international sales:
Envisage Group (Coventry) – 10, £4.7m
Jupiter Group (Newport) – 17, £46.5m
Gymshark (Solihull) – 18, £143.5m
Carter Thermal Industries (Birmingham) – 27, £15.7m
Busy Bees (Burntwood) – 67, £161.2m
Euro Food Brands (Northampton) – 89, £7.5m
Flair Rugs (Glossop) – 96, £1.6m
Grenade (Solihull) – 97, £13.5m
MJ Sections (Dudley) – 103, £10.4m
Lawton Tubes (Coventry) – 129, £14.2m
Whitworth Group (Wellingborough) – 140, £31.5m
Autosmart International (Lichfield) – 150, £11.8m
Nasmyth Group (Coventry) – 154, £23.9m
Ash & Lacy (West Bromwich) – 163, £3.4m
TopCashback (Stafford) – 166, £33.7m
Amanda Murphy, head of commercial banking at HSBC UK, said: "The Sunday Times International Track 200 shows the strength, ambition and resilience of companies across the UK and we are delighted to be sponsoring again this year. At HSBC UK, we take great pride in recognising the contribution these businesses are making to driving growth across the UK. The six new entrants in the Midlands are making a significant contribution to employment, driving prosperity and growth and are the sort of businesses we are pleased to support every day."