TheBusinessDesk.com launches suite of digital business development products
Disruption creates opportunities. And TheBusinessDesk.com has the platform for you to get your message out and make the right connections, and quickly.
Business development becomes even more important in a period of disruption and uncertainty.
Companies need to hear from the experts about the subjects that matter to them now.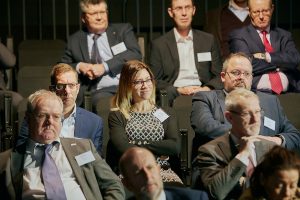 Especially as for many, the subjects that have suddenly become critical – access to finance, agile working, supply chain disruption, leading through change, and much more – are themes which may not have been on their need-to-know list just a few weeks ago.
TheBusinessDesk.com brings together digital technology, expert thought leaders and a senior executive audience together to promote your business, brand and expert opinion through our virtual event services.
With more than 300,000 unique visitors to our website each month and more than a decade's experience of delivering digital content to our audience, we are the right partner to work with in producing something that is bespoke, targeted and timely.
There are three different platforms to choose from:
– virtual seminar
– virtual roundtable
– webinar
For more information, email sales@thebusinessdesk.com.
---
Virtual seminar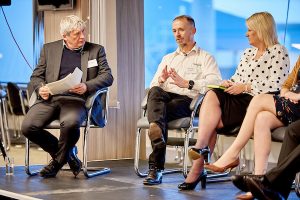 This takes our successful seminar offering to an online audience.
Up to five business leaders and experts – including you, as sponsor – will discuss the key issues of the topic in a panel discussion chaired by TheBusinessDesk.com.
Each panellist will appear by video, and the event will be streamed live to an audience which has registered in response to direct marketing, news stories, display advertising and social media activity on TheBusinessDesk platforms.
Each event would be given its own social media
handle allowing social media debate, and expanding the event's reach.
The recorded event would be published on TheBusinessDesk.com, alongside two news stories focussed on the key points from the discussion.
Cost: £3,295 + VAT as sole sponsor OR £2,495 + VAT per non-competing co-sponsor
---
Virtual roundtable
6-8 delegates, plus sponsor and TheBusinessDesk.com, who will chair the dicussion.
TheBusinessDesk.com will arrange all delegate participants, technology and record the meeting as part of a post event coverage piece on TheBusinessDesk.com daily email and website searchable indefinitely.
The coverage post event would be two stories and will also be complemented by supporting social media campaign
Each delegate will be invited to meet with the sponsor following the debate but this will be at the delegate's discretion
Cost: £3,295 + VAT as sole sponsor OR £2,495 + VAT per non-competing co-sponsor
---
Webinar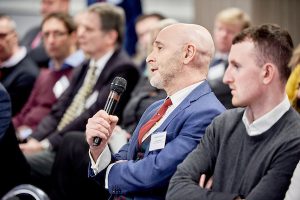 TheBusinessDesk.com webinar service is a great standalone product allowing you to brief, train, present your expertise and knowledge to a large virtual audience.
It also makes the perfect accompaniment to a virtual roundtable or seminar to further showcase your expertise to an engaged audience.
TheBusinessDesk.com will arrange an audience through direct marketing, content and advertising as well as supporting social media.
The webinar cost is £1,995 + VAT.
For more information, email sales@thebusinessdesk.com.