Chancellor announces new 100% 'Bounce Back' loans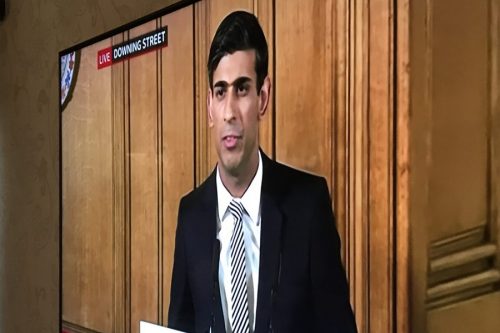 Chancellor Rishi Sunak has outlined a new loan scheme for businesses.
Businesses can now apply for a Bounce Back Loan of up to £50,000, or 25% of their turnover – with the Government paying the interest for the first 12 months.
The loans will be available from banks from 9am next Monday morning. Sunak said there will be no forward-looking tests of business viability attached to the loans and that, for most firms, the loans will arrive within 24 hours of approval. The Government will also guarantee 100% of the cash.
Sunak said: "We shouldn't ask taxpayers to bear all the risk of lending almost unlimited sums to businesses who may have very little prospect of paying those loans back – and not necessarily because of coronavirus.
"So I don't think it's right to provide 100% guarantees on all our schemes.
"Instead, the new Bounce Back Loans carefully target that extraordinary level of state support at those who need it most.
"And the £50,000 cap balances the risk to the taxpayer with the need to support our smallest businesses."