IT Departments can now have control over home WiFi
By Mark Hubbard, Commercial Manager, WIFI MAPS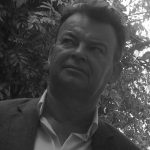 As the workplace becomes virtual, businesses must trust employees to be extra careful when dealing with company data.
A tall order when you consider that individuals may be using both company-provided and personal devices over unsecured wifi networks. And, as if to compound the problem, hackers have stepped up their schemes and scams to get personal information and sensitive data from largely unsuspecting 'non -IT savvy' users.
CIO magazine stated in July 2019 that 50% of the workforce works remotely in some capacity, with up to 80-90% claiming an interest in working from home at least part of the time. CIO magazine also stated in an interview that the challenges to existing remote working are further complicated by the fact that IT and related organisations can really only learn of needs when contacted. If a user struggles but chooses not to engage, IT cannot provide either support or custom solutions.
Not so, with WiFiWall's Dome for Home solution, the remote workers IT environment can be managed from a central corporate management console which can be integrated with SIEM solutions and the corporate SOC.
The Dome for Home is installed by the home worker next to his existing router and is provisioned quickly using some easy to follow processes.
Corporate IT now has visibility of the remote home-workers wifi-environment and can monitor the local airways for cyber-threats and reveal vulnerabilities with IoT devices such as unencrypted access points, poorly configured routers, wifi-cameras, wifi printers, devices using WiFi-Direct and even wifi-connected TVs and fridges; all of which pose a threat to the security of the home wifi network.
With declarations from home workers wishing to remain working from home on the rise and in many cases the employers agreeing with them, the need for a corporately managed home-wifi solution grows ever stronger.
Thinking hackers aren't interested in you is flawed.
For more information on remote working WIFI MAPS Dome for Home protection, contact Mark Hubbard or visit www.wifimaps.co.uk