Law firm announces new co-heads of Birmingham office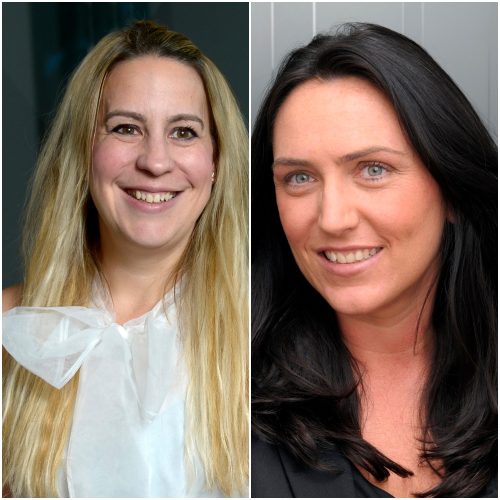 Law firm Shoosmiths has announced new co-heads for its Birmingham office, after partner and head of the firm's Midlands real estate practice, Jason Jackson, handed over the head of office role after a decade in the role.
Alex Bishop, head of Shoosmiths' litigation services practice and Beth McArdle, real estate partner, will take on the leadership role jointly.
Under Jackson's leadership, the firm has more than doubled its headcount in the city. He led Shoosmiths' move to 2 Colmore Square in 2013, taking Birmingham's largest single floor plate that year.
Jackson said: "Since then we have fulfilled our ambition to attract incredibly talented individuals to come and work with us at Shoosmiths and the firm has been solidly established as one of the largest, go-to firms in the city.
"We are without doubt a firm for ambitious people and have an exceptional client-base. We are committed to the development and diversity of our people and it has been a pleasure to see this in action, particularly seeing trainees rising to partner in my time in this role."
The change comes as Jackson focuses on leading and building upon the strategic growth of Shoosmiths' Midlands real estate team, among one of the largest real estate teams in Birmingham and the real estate team in Nottingham. Shoosmiths says this change in focus will allow Jackson more time with development and investment clients.
Jackson added: "I'm proud to hand over the role of head of office at exactly the right time, having achieved what I set out to do and Alex and Beth are the perfect duo to continue to build upon this success."
Bishop said: "We are both very excited to be taking on stewardship of Shoosmiths' Birmingham office at such a significant point in time – we live in a whole new world now. Shoosmiths is re-shaping how legal services are delivered to clients and we will be changing working life for lawyers for generations to come. We can't wait to attract the next wave of superstars as a result. Shoosmiths has always had a reputation for innovation and doing things differently but we believe the current crisis creates the opportunity for us to take the next quantum leap. The Birmingham market will not know what's hit it!"
Bishop has held numerous roles in the city, most notably as chair of BPS Birmingham and chair of Birmingham Future. Last year she was awarded the title 'Inspiring Leader' at the BYPY Awards.
McArdle added: "Birmingham is one of the biggest and best offices Shoosmiths has to offer and I am privileged to be able to take on this role. Our office boasts some amazing lawyers and some truly remarkable people. My mission is to ensure that every single one of them has what they need to feel as excited, proud and passionate about this firm and this location as I do. I can't wait to get started."
McArdle has already held a number of key internal roles at Shoosmiths including heading up the charity and social committees and oversaw the firm raising over £120,000 during her tenure in the role. She was recognised by Birmingham Children's Hospital as being one of their 'Hundred Heroes'.