Luxury daycare and hotel for dogs adds grooming facility in £30,000 investment
A daycare and luxury hotels for dogs is celebrating its third birthday in style by announcing a new £30,000 grooming facility.
The facility at K9 Anytime, which is run by Tom Haynes and Luke Bird, is the latest in a number of innovations the duo have introduced to its Higford-based business, which now looks after 40 dogs every day and is regularly booked up for overnight stays.
More than £125,000 has been spent on transforming a barn conversion into a venue that provides outdoor and indoor play areas for essential socialisation, exercise, mental, social and physical stimulation for dogs of all ages and breeds.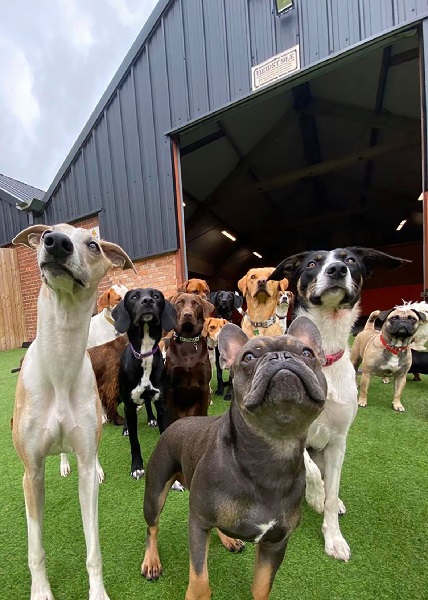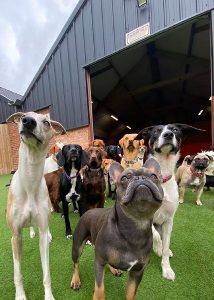 It has also been open throughout the Covid-19 pandemic, with the company offering flexible hours for key workers and, through its Doggy Isolation Activity Boxes, it successfully raised in excess of £500 towards PPE for the NHS in Shropshire.
"We wanted to do something special to mark three years in business and, following extensive consultation with our customers – both humans and the dogs – we settled upon a new grooming facility led by experienced head groomer Lauren Hammett," said Haynes.
"It had to be a different experience and address some of the issues many owners have when taking their dog for a bath or a groom. We listened to a lot of feedback and looked at how we could offer a number of positive solutions that would make it safer and more pleasurable for the dog.
"Dogs are part of the family these days and owners expect the very best in care for them. Once they've had their groom, they can relax in the largest doggy bedrooms in the UK – eight times larger than kennels."
Bird added: "K9 Anytime was created to revolutionise the canine care industry and provide services that up until now did not exist, all based on giving dogs the best possible experience and their owners complete peace of mind.
"We started with just three dogs, but now have a family of over 100 dogs that use us every week. It's all about continually improving the experience and listening to what our clients want…first, we invested in a new indoor play area and then enlisted the support of Claire Corley to deliver one-on-one or group training sessions for our dogs.
"The grooming facility is the latest development and one that is already proving extremely popular with daycare users and clients who are first timers to the K9 Anytime way of life.
"There's a real movement behind what we are trying to achieve and this has been boosted by the recruitment of Isobel Allen to look after our social media and marketing. As a small business with limited resource, proactive engagement on social has been a big driver in the growth of the company and helping us build a brand and a community."