Manufacturer makes strategic shift as it applies patented technology to PPE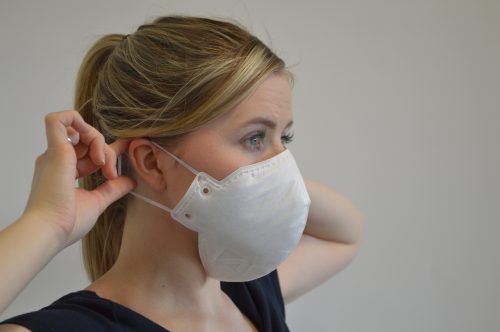 X

Register for free to receive latest news stories direct to your inbox
Register
A manufacturing business has made a strategic shift after enjoying success in applying its car insulation technology to fighting coronavirus.
Autins now expects PPE equipment to be part of its long-term product range after generating sales of £400,000 in two months.
The Rugby-headquartered business was focused on automotive insulation – hence the company name – and made noise and heat management products for some of Europe's largest car companies, including Jaguar Land Rover and Aston Martin.
A key part of those products is its lightweight micro-fibre material, called Neptune.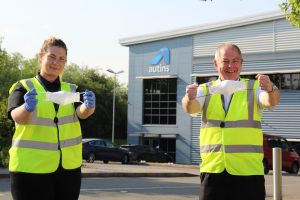 But in April Autins launched a range of safety face masks in the UK using the Neptune technology as the filtration layer.

It has received an initial order to supply 2m foam parts for face visors and is now bidding for Government contracts.

"It's a very important part of our future," said chief executive Gareth Kaminski-Cook.

The company's strategy has now shifted so that its top strategic aim is to "leverage its Neptune technology and technical expertise to open up new markets".

"Covid has changed the world," he said. "We have new opportunities we didn't have. We expect the business will come out of this in much stronger shape."

Autins remains optimistic that the automotive market will recover, pointing to the German automotive market reaching 60% of its usual levels this month and signs of a recovery beginning in the UK and Sweden.

It expects the automotive sector will "remain somewhat depressed in the medium term" although is confident it will continue to win business from its large automotive sales pipeline.

Lockdown came at a frustrating time for Autins, which had seen its turnaround actions delivering results.

It recorded an adjusted EBITDA profit of £270,000 – improving from a £160,000 loss – while revenues decreased slightly to £13.2m.

It had won nine new contracts during the period while implementing cost and efficiency measures which had already achieved 85% of its £2m annual target.

Kaminski-Cook added: "We would have been really quite confident that we would have been hitting the management and market forecasts for the full year. Given the history of the company over the previous three years, that's a significant position to be in."



Instead it was forced to adapt quickly as the pandemic spread. The company furloughed 80% of its 240 staff, which are based in the UK, Germany and Sweden, although more than half are now back at work.

But it also examined the opportunities that Neptune could create as a protection barrier applied to new markets.

"We were very pro-active," said Kaminski-Cook. "We asked 'how can we leverage any of our materials and knowledge capability in this new world?'.

"We hardly looked in the rear-view mirror. We just went hell for leather to get a product out into the market.

"Our team is agile and creative so we focused more on what we could do."

The product innovations will continue to receive more focus as it looks to increase the "higher margin non-auto opportunities".

Autins has also been able to secure funding, with £1.5m from the Midlands Engine Investment Fund and it has agreed a term sheet for a £2.75m CBILS loan funding through its bankers, HSBC.