People: Law firm appoints head of employment; LEP announces new deputy chair; and more
Thursfields Solicitors has poached a top lawyer from a global legal firm to become head of its employment department.
Helena Morrissey will join Thursfields next month after spending the last 14 years with Squire Patton Boggs where she started as an assistant solicitor and left as a director in its labour and employment team.
Her experience has seen her act for a range of commercial clients, from small family businesses to household name corporates, covering the full range of employment law services.
Michelle O'Hara, commercial and HR director of Thursfields, said: "We're really pleased to welcome Helena to the company to lead our employment practice.
"Helena is the second key growth hire in as many months for our Employment Team.  We have built a team of seven employment law specialists based across our regional network.  We have the depth and breadth of expertise to advise employers of all sizes on their employment law and HR issues."
Morrissey initially studied music at the University of Birmingham and worked as a researcher and producer for BBC Radio 3 in the 1990s. She then retrained part time for four years as a lawyer at UWE Bristol, qualifying in 2003.
She said: "I'm very much looking forward to heading up the employment team at Thursfields.
"It's a fantastic team and I'm looking forward to working with my new colleagues to develop and expand the reach and profile of the employment team and building on the excellent reputation that the team has achieved to date."
:::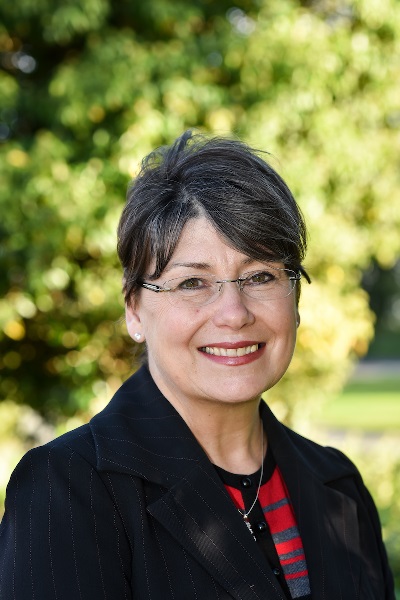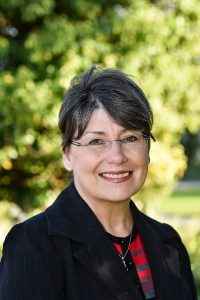 Long-standing Marches LEP board member Sonia Roberts has been named as the new deputy chair of the partnership, which is tasked with growing the regional economy in Herefordshire, Shropshire and Telford & Wrekin.
Roberts has served as the community and voluntary sector champion on the Local Enterprise Partnership Board since 2015 and also chairs the LEP's Performance, Risk and Monitoring Committee.
She succeeds Telford Business Board chair Paul Hinkins, who stepped down from his roles as the LEP deputy chair and chair of the Marches Growth Hub after six years last month.
Mandy Thorn, Marches LEP chair, said: "Sonia has a wealth of experience across a diverse range of business sectors and has carved out a particular specialism in the voluntary sector where she focuses on the needs of those with complex health and learning needs to access training and employment.
"As we continue to focus on the economic recovery and on-going growth of the Marches region, this insight into important aspects of skills, training and employment will prove invaluable and I am looking forward to working even more closely with Sonia.
"I am fortunate to have worked closely with Paul for a number of years and his contribution as the deputy chair of the Marches LEP can't be underestimated.  In particular, his vision in steering the Marches Growth Hub to be recognised as one of the best performing in the country is something for which the LEP and our business community will be long-indebted.  For me personally, his time as acting chair between July and November of last year and his input and support as I assumed the role of chair was invaluable."
:::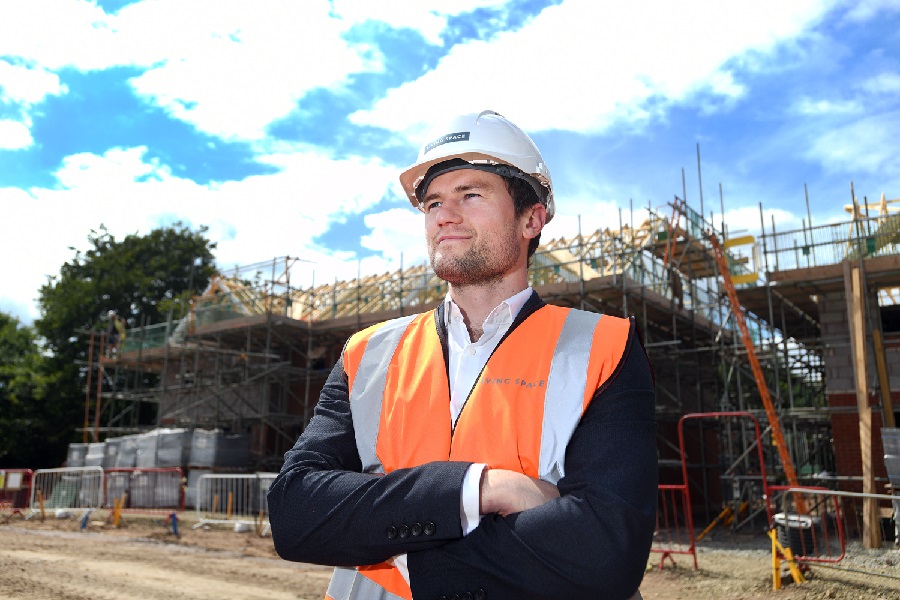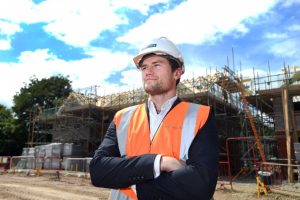 Solihull-based Living Space Housing has appointed Conor Chamberlain as its land manager to grow the affordable housing specialist's area of operation across the Midlands.
Living Space is a development-led residential planning, design and construction services solution for registered providers, PRS funds, the NHS, universities and defence estates, which provides an end-to-end service, enabling more homes to be delivered with greater efficiency. Having launched to the market in 2019, it already has a total of 406 residential plots under control, representing a combined construction value in excess of £61m.
Chamberlain has joined Living Space from Elan Homes Midlands.
Prior to that, he was a land buyer for Spitfire Bespoke Homes for close to four years.
Hesaid: "The demand for affordable housing has arguably never been greater, however supply has been detrimentally affected by the impact of Covid-19. Living Space is already on track to deliver 580 affordable homes over the next two years, and I have been brought on board to seek out development sites capable of delivering between 30-100 plus units. We are exploring both immediate and longer-term prospects, so will consider sites with or without full planning consent.
"Our core areas are the West Midlands conurbation, Shropshire, Staffordshire, Herefordshire, Worcestershire, Gloucestershire, Warwickshire and we are also looking at opportunities within the East Midlands. Living Space is well-funded and operating in a really exciting space within the residential marketplace. We are keen to talk to landowners about what we are able to bring to the table."
Living Space is currently on site delivering affordable homes in Kidderminster, Telford and Cradley, which is on the outskirts of Malvern.
Further schemes are coming online in Shropshire, Herefordshire, Warwickshire and Oxfordshire.
Steve Davies, managing director of Living Space Housing, said: "Where we differ from others working in the affordable housing market is our ability to design, build and sell homes for private sale. At our largest current scheme – Malvern Oaks in Herefordshire – we have successfully combined 65 per cent affordable housing, with the remaining 35 per cent of the scheme selling very well on the open market. To make other schemes viable, the requirement for an element of private development may be a much smaller percentage, or indeed, as with a number of our other schemes, private development may not be needed. We can be entirely flexible and maximise the value and potential out of all suitable sites."