North America awaits for Gymshark co-founder on global brand mission
Gymshark founder Ben Francis has promised to maintain its "rocket ship growth trajectory" days after a deal which made him a dollar billionaire.
On Friday Gymshark agreed a deal with General Atlantic for the global investment firm to pay $300m (£230m) for a 21% stake in the West Midlands-headquartered clothing phenomenon.
Francis owns 70% of the company he started just eight years ago and which is now valued at $1.45bn (£1.1bn).
The 28-year-old is the UK's richest self-made person under 30 and his confirmed wealth is on a par with the disputed valuation put on the entrepreneurial Kardashian sister, Kylie Jenner.
But he remains very ambitious and believes "Gymshark has the potential to be to the UK what Nike is to the US and Adidas is to Germany".
Francis said: "I'm going to have even more input and control over the future of the business. Ultimately it's all about making sure that Gymshark continues on its rocket ship growth trajectory, continues to build out what we believe the future of brands and fitness communities look like, and then end up becoming a truly, truly global brand."
He will continue to pilot the Gymshark rocket ship and his hands-on approach was due to see him relocate to Denver, USA, with his Canadian fitness model girlfriend Robin Gallant, to oversee its ambitious American plans.
The one-way flight to Colorado has been delayed by Covid-19, but it has not deterred the entrepreneur from seeking to make his mark in North America, which is home to Gymshark's largest customer base.
Francis said: "In terms of our growth going forward, it's North America, North America, North America. That is a huge opportunity for us.
"I was going to head up the US office, but then Covid got in the way and that's essentially been delayed until further notice."
Gymshark will open the office in Denver and open distribution centres in Ohio and California, alongside its existing centre in Toronto, Canada.
Its global expansion will not just take place across the Atlantic Ocean.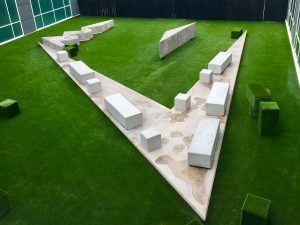 The existing Gymshark team, based at Blythe Valley in Solihull, will "focus 100% on the European proposition" once the US team is in place in Denver.
There are also plans to target Asia-Pacific, with General Atlantic well-placed to put its weight behind Gymshark's planned push in the region.
"We're currently looking into that, how that looks," said Francis. "That's a project that we're currently working on as well which I'm absolutely buzzing about."
He admits the business is "in unknown territory", but is excited about the challenges ahead as he aims to build a globally-recognised brand.
"We're going on this growth journey in a completely different way to what anyone else has ever done it before," he said. "And who knows where it will take us?"