Revealed: The story behind Gymshark's transformational deal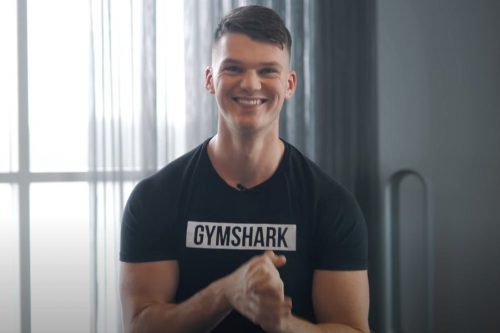 The $300m (£230m) investment by General Atlantic for a 21% stake in the business confirmed Gymshark's status as that rare business beast – a unicorn.
The deal also enabled Gymshark's co-founder Lewis Morgan to complete his exit, receiving £100m for his remaining stake despite ending his day-to-day involvement five years ago.
His co-founder, and the business's driving force, Ben Francis increased his personal holding slightly to 70% in the investment and share restructuring process.
The reorganisation saw Francis give his brother – and employee number one – Joe 1%, which is worth £11m.
Six members of the leadership team have also received a small, unspecified stake in the business, which has such a large valuation that a holding of 0.1% is worth more than £1m.
Francis said: "The shareholding is much more tidy now, which I'm really, really happy about, and it gives me more control in this business and its direction than I think I've ever had."
General Atlantic's investment values Gymshark at $1.45bn and makes it one of just 489 unicorn companies in the world, a description given to a private company only when its worth exceeds $1bn.
It is an achievement made more incredible by it being the first time the business has taken on external investment – and the business being just eight years old.
"This is a rapidly-growing brand, people haven't been in this situation before," he said, before adding "the old playbook has been thrown out of the window".
"Rapidly growing" is a hugely understated description of Gymshark's extraordinary growth.
Founded in 2012, the business achieved sales of £9m in 2015 then broke £100m just three years later. Annual sales are now above £250m and continue to accelerate. The first quarter of 2020 achieving record revenue growth and £300m is now in its sights.
The phenomenal growth was due in no small part to the recruitment of former AllSaints co-owner Paul Richardson, who became executive chairman, and former Reebok commercial director Steve Hewitt as chief executive.
The deal with General Atlantic enabled both to take tens of millions of pounds off the table, although Hewitt retains a 4% holding and Richardson a smaller, but still extremely valuable, stake.
Gymshark's desire to continue to carve out a new path led them along a year-long journey to find the right partner to join them in their journey towards their stated ambition to build "a truly global brand".
"Ultimately we want to keep pushing forward and creating and building what we believe the future of what brands look like," said Francis.
"A year ago we made the decision to bring on an investor, and this has been a really long, considered and steady process."
He was clear in his own mind what he was after. Not necessarily the highest value, but fair value. The right cultural fit. A partner that his gut instinct told him could – no, would – help grow Gymshark in the right way into a brand that could punch its weight next to Nike and Adidas in the global sportswear fight.
Francis said: "The old playbook for success in brands was you create as much product as you can, put it in as many stores as you can, and please as many people as you can.
"That was really good for fast growth, but ultimately that led to big slow clunky businesses that didn't truly understand the consumer and had no control over the consumer experience or their data."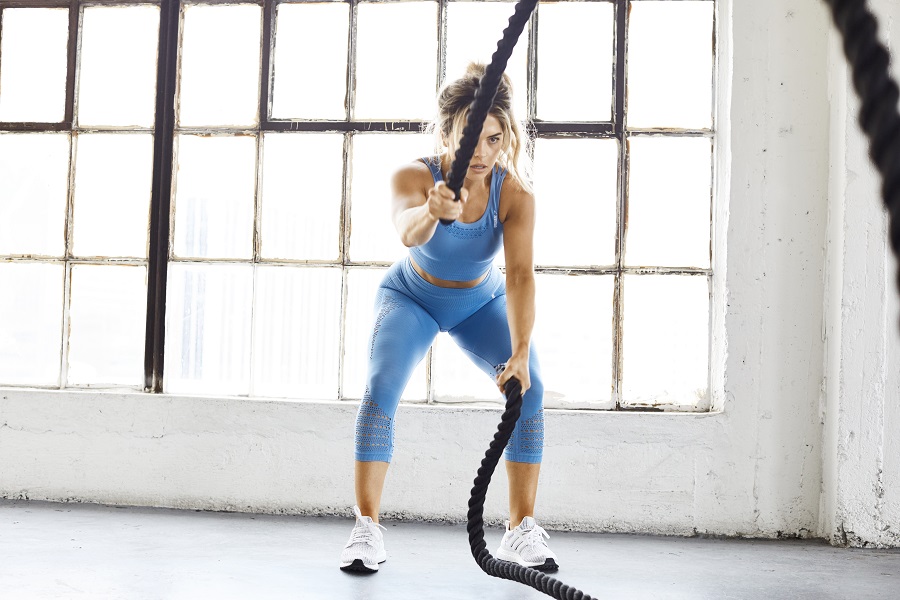 Gymshark had chosen not to take that route, selling its products only through its website and its pop-up shops that created the excitement and crowds usually reserved for global pop icons, not for clothes to wear in the gym.
But then, Gymshark has built a global community around its products and it now has millions of followers. That's followers both in the Instagram sense and the quasi-religious cult sense.
"We needed someone that really truly understood and aligned with our vision of how we want to grow Gymshark," said Francis.
Appropriately for a company built on attractive brand ambassadors posting flattering photos across social media, the corporate beauty parade was hugely competitive.
"There were three companies at the end that we were working with, and they were absolutely brilliant," said Francis.
"But General Atlantic, particularly Gabe [Gabriel Caillaux, head of General Atlantic's business in EMEA] and Melis [Melis Kahya Akar, its head of consumer for EMEA] – the first time we met them, they just got this brand. They completely understand where we want to get to.
"It was one of those moments, right. It's like when you know, you know, and we 100% knew with these guys.
"These people, this company will truly help us grow, they will help us develop in the right way."
>>> Read Next: North America awaits for Gymshark co-founder on global brand mission