Law firm eyes international expansion after clinching £65m finance facility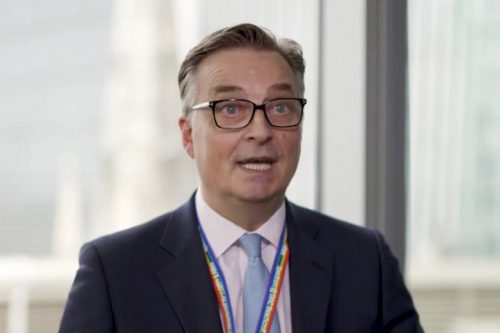 International law firm DAC Beachcroft is set to expand into new international markets after securing a £65m finance facility from longstanding banking partners, HSBC UK and Lloyds Bank.
The top 25 UK law firm, which has more than 30 global offices – including Birmingham, Leeds and Manchester – and employs more than 2,600 people around the world, has increased its finance facility to ensure that its investment and trading plans will not be disrupted during the unusual and unpredictable circumstances caused, in part, by the COVID-19 pandemic.
In particular, the facility will provide support for the firm's continued expansion, enabling it to pursue an ambitious 2020-2021 growth strategy both domestically and overseas, with Europe and Asia particular areas of focus over the next six to nine months.
The finance facility will also enable DAC Beachcroft to make key investments in its infrastructure, including driving forward its technology strategy which will see it pursue further efficiencies in client service delivery and develop tools to foster collaboration and support agile working.
Furthermore, the facility will support DAC Beachcroft as it finalises the implementation of a state-of-the-art practice management system, set to launch in Spring 2021.
The funding, intended to provide assurance during the coronavirus pandemic, will also allow it to invest in its people and push ahead with strategic growth through significant lateral staff hires, both domestically and internationally.
Managing partner, David Pollitt, said: "DAC Beachcroft is a financially robust business with an international turnover of £258m and this latest finance facility from HSBC UK and Lloyds Bank has given us additional headroom to progress some of our strategic business objectives.
"Our balance sheet remains strong and this improved debt capacity – even if unused – will give our clients and colleagues further confidence in our business.
"Demand for our services has been steadily growing and being able to continue to meet the ever-evolving needs of our clients, despite the challenges posed by COVID-19 in recent months, is essential to the success of our business."
Chloe Clift, head of professional services, HSBC UK, said: "HSBC UK has enjoyed a long-standing relationship with DAC Beachcroft and has seen the firm go from strength to strength, with successive years of across-the-board financial improvement and successful expansion both abroad and in the UK.
"We were delighted to support this innovative and profitable business, as it pursues its ambitious growth plans."
Stuart Leslie, Lloyds Bank relationship director, said: "Like other prudent professional services firms, the management team at DAC Beachcroft has recognised that now is the right time to further strengthen its balance sheet in the face of the current and future challenges. The firm is among those flying the flag for UK professional services in overseas markets and this funding package will also ensure it has the support to capitalise on new opportunities as and when they arise."
DAC Beachcroft, which can trace its roots through a series of mergers back to 1762, is a broad-based commercial law firm with a strong heritage in insurance, health and real estate.
Independent UK law firm Burges Salmon acted on behalf of HSBC UK and Lloyds Bank.