Chancellor increases support for businesses as lockdown restrictions spread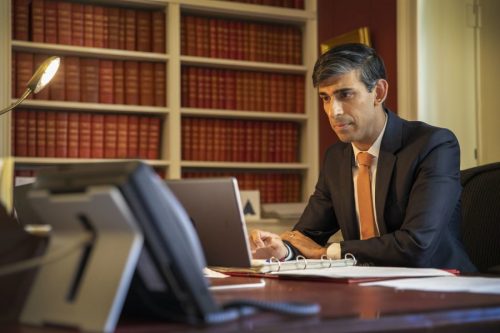 Chancellor Rishi Sunak has announced a new package of measures for businesses as lockdown restrictions spread, including in Coventry which is about to enter Tier 2.
Grants of up to £2,100 per month will now be available to affected companies in the leisure and hospitality sector in Tier 2 areas.
For the self-employed, grants available have now doubled to up to £3,750 and the Job Support Scheme has also been altered for all firms.
Employees will now only have to work 20 per cent of their hours to qualify for support and employer contributions have been reduced to five per cent for the hours staff are not working due to lower demand. Additional support is available for firms in Tier 3.
Louise Bennett, chief executive of the Coventry and Warwickshire Chamber of Commerce, said: "This is a welcome intervention from the Chancellor and is especially timely for businesses in Coventry who are very anxious about the new Tier 2 restrictions coming into force.
"As Chambers locally and nationally, we have expressed our concerns about companies in leisure and hospitality being in Tier 2 and seeing a dramatic loss in demand without the support to match. This move is a big improvement on what was available.
"However, it's vital that businesses can have quick and easy access to the help to ensure they are supported through these difficult weeks ahead.
"That said, nothing beats them being able to trade. As a Chamber we have been clear that health has to come first and we are behind measures that help to prevent the spread of the virus but businesses across the patch must be given information on what will guide the restrictions being lifted and how quickly that can be achieved."
British Chambers of Commerce director general Adam Marshall said: "This is a very significant improvement in the support available to businesses struggling with the impact of increasing restrictions across the UK.
"Chambers have been campaigning for greater support for businesses experiencing big falls in demand as a result of new restrictions, and a number of the steps announced today, including the lowering of employer contributions and the number of hours worked needed to qualify for the scheme, respond directly to our calls.
"Backdated grants for hospitality firms in tier two and enhanced grants for the self-employed will go some way to alleviating pressure on many of those who have been particularly vulnerable to the economic impact of the pandemic.
"Chambers have called for support to be truly commensurate with the restrictions imposed on businesses as part of our five tests for Coronavirus measures. The true test of these reforms will be whether they help businesses on the ground get through the difficult months ahead. Chambers of Commerce will continue to work with the Treasury to ensure that support is responsive and preserves businesses and livelihoods."