People: The latest West Midlands hires
Grant Thornton has announced the promotion of John Coates to partner.
Coates is based in Birmingham but works across the audit practice in the firm's Central region, which covers the East and West Midlands, Cambridge, Milton Keynes, and East Anglia.
Having joined Grant Thornton in 2016, he previously worked for Jaguar Land Rover and PwC.
The firm said the promotion recognises the role Coates plays supporting mid-market businesses in a range of industries, along with the experience he brings to advising global groups that have UK operations.
Coates said: "Partnership is a big milestone in any professional service career and I'm very pleased to commit my future to the ongoing success of Grant Thornton. I enjoy the empowered culture within the firm, which offers huge opportunities for all of our people. There is also a collegiate approach to the way we go to market. It ensures our clients receive support and advice that considers all the angles on the issues that matter most to them.
"Our Central region covers some of the most significant economic geography in the country, including automotive and manufacturing in the Midlands and life science and tech around Cambridge. A year of lockdown, plus our pending exit from the EU, has created operational and financial risks for businesses of every shape and size, but our client base is proving to be highly resilient in the face of these challenges. I'm excited that Grant Thornton remains well placed to be the advisor of choice in supporting them as the trading environment and opportunities improve as we move into 2021 and beyond."
David Hillan, partner and West Midlands practice leader at Grant Thornton said: "We warmly welcome John to our partnership. His ability to help clients with complex audit issues, international experience and focus on ensuring the firms' professional excellence is maintained will continue to make a valuable contribution to our growth aspirations."
:::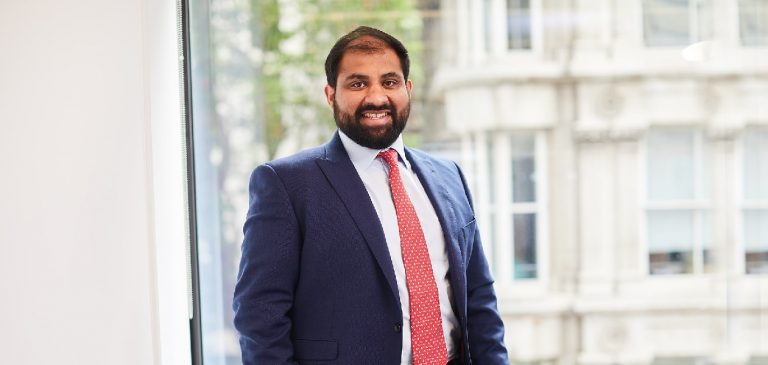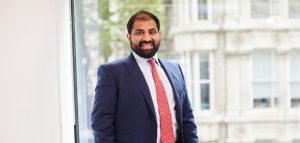 Specialist business advisory firm FRP has promoted corporate finance specialist Fahim Kassam to senior manager amid a series of senior promotions across the UK.
Kassam joined FRP's Birmingham office in 2019 and has more than six years' industry experience advising businesses on a range of mandates, including business sales, company acquisitions, management buyouts, raising finance and strategic reviews.
In his new role, he will continue to provide clients with corporate finance support, helping to meet the ongoing growth in demand for FRP's business advisory services.
Notable recent deals include advising Antser, a Birmingham-based business support and transformation services provider to the social care, health and education sectors, on securing £4.15m in funding.
His promotion comes as FRP announces 11 promotions across the UK.
It closely follows Gary Hyem's appointment as corporate finance director in the Birmingham office, which created a five-strong corporate finance offering in the Midlands. FRP has significantly grown its corporate finance team across the UK in the last year, including through the acquisition of Norwich-based specialist corporate finance and forensic services firm, JDC Group, in September.
Kassam said: "Despite the challenges of the last year, demand from businesses across the Midlands has remained resilient. We've seen activity gather momentum in recent months with businesses reviewing their options, and planning strategies to evolve, so our pipeline continues to grow. FRP's corporate finance team is exceptional, and I look forward to helping the firm continue to strengthen its offering across the UK."
Gary Hyem, director at FRP in Birmingham, added: "Fahim's promotion is fantastic news for the team, and we'd like to congratulate him on his achievements to date. He's an impressive adviser and has an effective approach to developing strategies for businesses across a broad range of sectors. Fahim will play a key role in helping us to build our network in the Midlands and the UK more widely, to meet the rise in demand for the services we deliver across FRP."
:::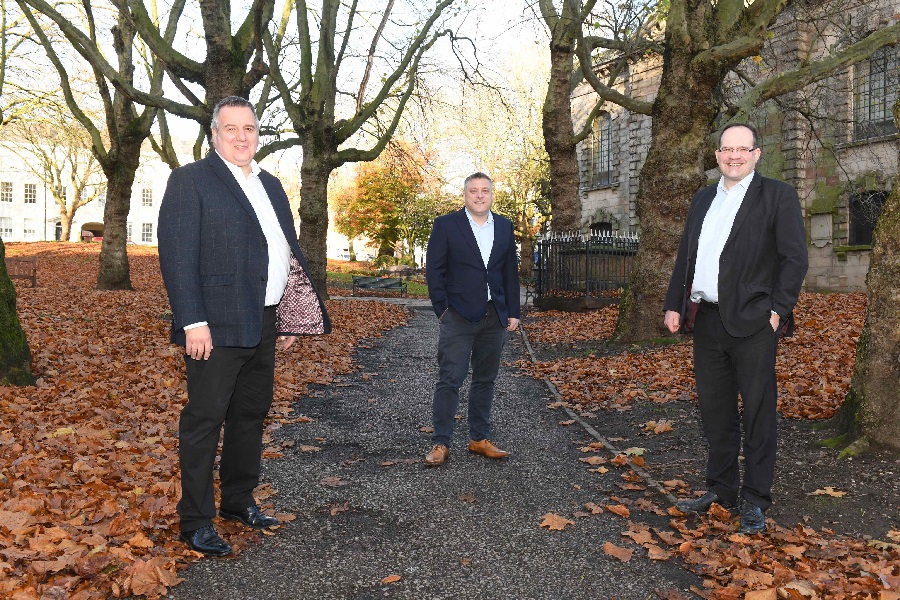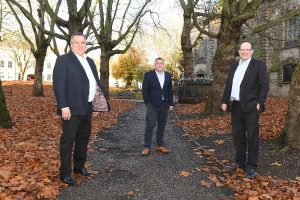 Chartered surveyors Johnson Fellows has appointed a well-known industrial property agent to lead its drive for business growth.
As commercial agency partner, based in the Birmingham office, Mark Fitzpatrick will be working in the agency team, specialising in the key industrial and warehouse sector, and property development.
He has more than 30 years' experience across the East and West Midlands and has provided advice for a variety of clients, investors, developers and occupiers.
He said: "These are exciting times at Johnson Fellows as we adapt to the challenges of new commercial property market forces. I have joined an excellent team of highly experienced colleagues and we will be working together to make the most of opportunities to drive the business forward.
"There has been a blip due to the pandemic but clients are still keen to do business and, particularly in the industrial and warehouse market, uptake is still very, very healthy."
Fitzpatrick has previously worked for CBRE and Avison Young.
He joins Johnson Fellows from Sutton Coldfield-based Burley Browne where he was a director.
He has worked on both disposals and acquisitions across the Midlands for clients such as Hortons' Estate, Trebor Developments, Prologis, ABB, and Birmingham Specialities, as well as Staffordshire County Council and Birmingham City Council.
:::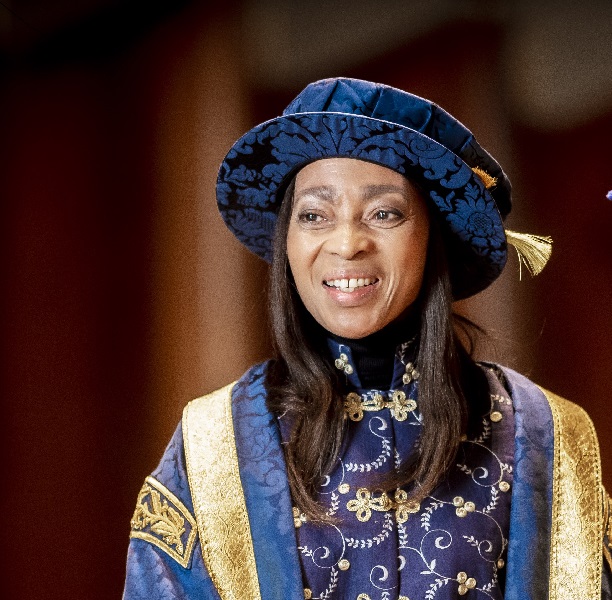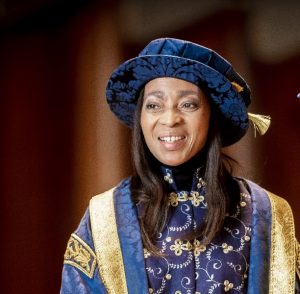 Dr Margaret Casely-Hayford has been appointed to a second term as chancellor of the Coventry University Group.
She was first appointed to the ambassadorial role in 2017, taking over from former BAA and Jaguar Land Rover CEO Sir John Egan, to become Coventry University Group's first female chancellor. She will now continue in the role for a further three years.
She said: "I am very proud to be an ambassador for Coventry University Group and am delighted to have been asked to continue as an advocate for an organisation that has invested in the right tools to meet the current challenges the world is facing.
"Coventry's forward thinking, as evidenced by our investment in online learning technologies two years ago, demonstrates just how critical it is to try to anticipate the future in a really constructive way. Some universities were very late in being able to offer a COVID-secure way of teaching and responding to the needs of their students, but we had that ability there already.
"However, the 'new normal' won't be normal for very long. Agility is going to be the only certainty, and it's exciting to represent such an institution that already has a mind-set of preparedness."
Keith Bissett, chair of Coventry University Group's board of governors, said: "I am delighted that Margaret has been re-appointed and that the Coventry University Group will continue to benefit from her outstanding breadth of experience in the fields of both business and Higher Education. Margaret has extraordinary passion and commitment, and I look forward to working with her on activities of critical importance to our students and colleagues."
:::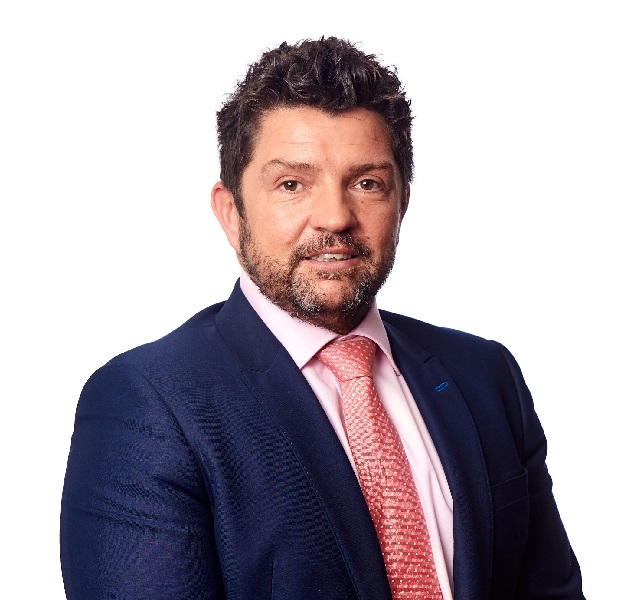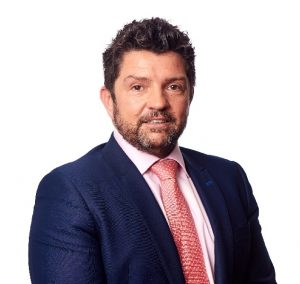 Jon Richards has been appointed managing director of SevenCapital Group's housebuilder SevenHomes, while Sarah Morris has been appointed group PR director.
Richards' appointment comes after serving with SevenCapital as a development director for the past two years.
He has been instrumental in driving forward key projects such as SevenHomes' flagship development Oaklands in Moseley – which is now sold out of all but one home during the summer.
He has also developed a robust business strategy which has seen a surge in recent acquisitions across the West and East Midlands, as the housebuilder ramps up activity to achieve its target to build 20,000 homes by 2030.
Morris was previously employed as PR manager, predominantly for SevenCapital's residential distribution arm for the past three and a half years.
She will now handle and oversee PR activity across all key brands within the SevenCapital Group – including SevenHomes.
Richards said: "I am delighted to have been appointed Managing Director for SevenHomes. At launch we set an ambitious target to build circa 10% of the total Midlands regional housebuilding target for 2030. I have a great team around me who I am looking forward to driving over the coming years as we work together to meet this objective."
Bal Sohal, SevenCapital Group chairman, added: "These are two fantastic appointments that will be instrumental in the continued success of our businesses. Both Jon and Sarah have been outstanding in their achievements for SevenCapital to date and I look forward to seeing what they achieve for SevenHomes and the wider SevenCapital Group in the coming years."