Engineering firm expands with new 11,000 sq ft premises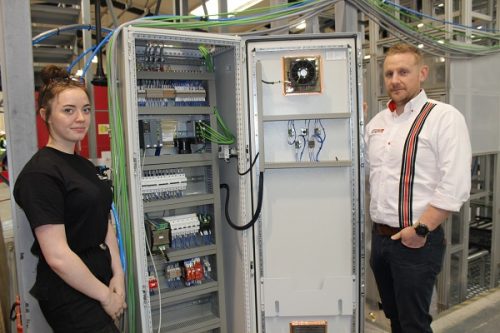 X

Register for free to receive latest news stories direct to your inbox
Register
The automotive wing of a Birmingham engineering business has moved into a repurposed 11,000 sq ft facility in Erdington.
The move has been brought about by a more than 100% increase in employee numbers in its LEAN manufacturing service area.
Thanks to a number of increasing orders from a major online British supermarket, adi Automotive has been able to expand its operations, with two apprentice designers, Caitlyn Kett-Davies and Mackenzie Smith, playing an integral part.
adi Automotive MD Ritchie Webb said: "The lockdown period has brought tough times across a number of service areas and of course, the UK automotive industry hasn't been one to escape the effects of the pandemic.
"We, alongside the automotive businesses we support, have faced massive difficulties in day-to-day operations, but with each challenge you have to adapt and with it has come growth in specialist areas.
"Online supermarkets are now doing some really innovative things when it comes to picking and packing technology, and in particular, collaborative robots are playing a huge part in driving efficiencies through automation.
"We're only too happy to be supporting in these areas and playing a role in helping the UK bounce back against the effects of the pandemic."
The new Erdington facility for adi Automotive will manufacture a number of bespoke machines with integrated automation and some incorporating collaborative robots, an aspect which Webb believes will only continue to grow in the future:
"These warehouses where robots pack thousands of customer orders are helping reduce waste and promote sustainability, principles which we believe are integral to our business philosophy and how we want to operate.
"Of course, many might think that all this automation will lead to less people in the warehouse, but in fact we've experienced a more than 100% growth in team numbers for LEAN manufacturing, so it's all about that balance between technology and human efficiencies, working hand-in-hand.
"I'm excited to see where the market goes over the next five to ten years."