People: The latest West Midlands hires
Property developer HBD has made a senior promotion within its Birmingham team, with Simon Raiye becoming a director.
Raiye has played an important role in HBD's expansion in the Midlands, relocating from Manchester when the developer's Birmingham city centre office opened back in 2017.
He is leading on the delivery of one of the region's largest regeneration schemes, the 44-acre Phoenix 10 project in Walsall, along with the redevelopment of Cornwall House; a prominent Jewellery Quarter site and HBD's first residential scheme in Birmingham city centre.
Ed Hutchinson, managing director of HBD, said: "Since joining the business five years ago, Simon has consistently impressed us with his vision, judgment and expertise, and has played a key role in the growth of our development pipeline in the Midlands. We're very pleased to be able to announce his well-deserved promotion."
Raiye added: "Despite its challenges, 2020 has been a strong year for our Birmingham office and this is personally a great note to end the year on."
:::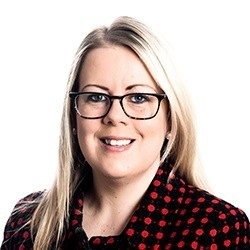 Law firm Lanyon Bowdler has welcomed a new associate solicitor with a wealth of experience in the commercial property sector.
Charlotte Nutting has joined the commercial and agricultural property team and will be based in the firm's Oswestry office, representing clients from across Shropshire, the surrounding areas and further afield.
She deals with all aspects of commercial property and specialises in acting for developers, charities and the leisure and hospitality sector.
Praveen Chadhauri, head of commercial property at Lanyon Bowdler, said: "We are delighted to welcome Charlotte to the team – she has a great deal of experience and will be a great asset to the firm.
"Our commercial and agricultural property client base is expanding all the time and we envisage even greater growth in 2021 as the world hopefully returns to a level of normality.
"Charlotte's client base covers individuals setting out on their first business, charities, banks, finance providers and large property developers. She will be a valuable addition to the team and we wish her well in her future career with Lanyon Bowdler."
:::
Birmingham Museums Trust has announced the appointment of Sapreena Kumari and Elly Porter to its board of trustees.
Kumari is director of admissions, student recruitment and outreach at Aston University and has worked in education for 13 years.
Porter is a history and politics teacher at The John Roan School in South East London.
Their expertise in schools and further education will help Birmingham Museums to increase its appeal with children and young adults – a key objective for the organisation which serves communities across Birmingham.
Niels de Vos, chair of Birmingham Museums Trust, said: "Sapreena and Elly bring a wealth of expertise to the Board and we are thrilled to welcome them to the organisation to bolster our team, with particular focus on our aims to reach more young people in the city. Their experience in the education sector will be invaluable as we plan for the future and look to reach younger audiences through our exhibitions, activities and outreach work.
"We also know we need to continue to diversify across the organisation and the appointment of two women of colour to these key Trustee roles is an important step which will help us to challenge ourselves to best support the charity in delivering its objectives for the people of Birmingham."