People: The latest West Midlands hires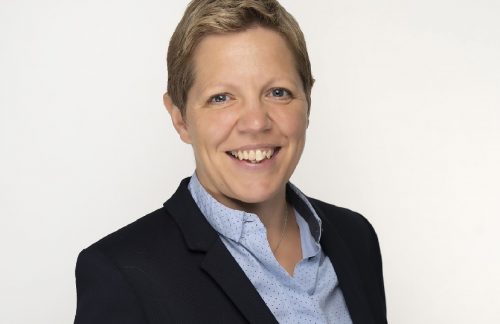 A law firm is looking to capitalise on significant growth in its wills, trusts and estates business by making a number of key appointments and promotions.
Talbots Law, which says it saw enquiries increase by 20% during one of the most challenging years on record, has appointed Jodi Flint as director and head of trusts and estates, leading a 21-strong team across the firm's offices in Codsall, Dudley, Halesowen, Kidderminster, Stourbridge and Wolverhampton.
Flint said: "We have innovated the way we work to help us weather the Covid-19 storm well, ensuring we continue to support an increasing number of clients with their trusts and estates requirements.
"My initial challenge is to support and settle in new appointments to our team, build on an increase in private client work and explore ways in which we can expand our court of protection work.
"This is a big opportunity for us going forward, particularly with such a strong team and depth of expertise that already exists within Talbots. Our continued success also means that we are looking to grow and always welcome applications from talented and ambitious trusts and estates lawyers looking to join us."
As part of the expansion plans, Holly Elphick and Richard Stone have also been promoted to directors in the business.
Elphick will head up the Wolverhampton and Codsall trusts and estates teams.
Stone joined Talbots in 2017 and specialises in private client work, including wills and wealth planning, the creation and administration of trusts and the administration of estates.
Recent high-profile appointments at Talbots include one of the UK's leading panel deputies, Trish Venables.
She joins the trusts and estates team as director and will look to use her experience as a member of the Office of the Public Guardian's Panel Deputies to support the firm's work in cases where there is no one suitable to be appointed to manage someone's finances or where an attorney or lay deputy has mismanaged a person's funds.
:::
Midlands insurance broker Prizm Solutions has entered 2021 on a high with staff promotions and a new recruit on board.
Julie Pound and Matt Small have been made directors at the firm, which specialises in providing services to businesses in the SME sector.
Fellow staff members Kim Howlett and Dan Grace have been promoted and experienced insurance professional Stuart Brain has joined the company.
Peter Robinson, managing director, said: "Everyone has worked so hard during the pandemic and I am so proud to work with them all.
"These promotions are well-deserved and we are looking forward to working with Stuart, who is well known in the insurance world and brings a lot of experience. I am delighted to welcome him to Prizm."
Pound started off as an admin officer when the company launched in 2006 and has worked her way up to her new senior position.
Small joined as an account handler in 2008 and is now sales director.
Former account handler Howlett is now broking manager and Grace, who joined the company aged 21 in 2014, has been promoted from account handler to account executive.
Prizm, based in Albert Road, Tamworth, is enjoying its fourteenth year of consecutive growth.
:::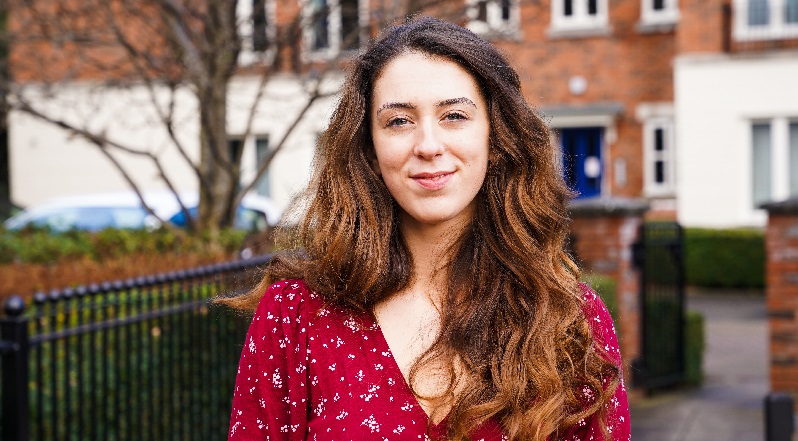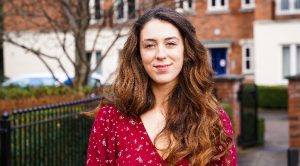 A Worcestershire digital and creative communications agency appointed its first apprentice.
Conteur, which has had a base in the city for nearly ten years, recently added Eleanor Inge to its team as digital marketing apprentice.
She will be working towards achieving her Level 3 Digital Marketing Apprenticeship at The Heart of Worcestershire College, a formal learning scheme that provides an alternative route into the creative industries.
In her role, she will work on areas including creating, designing and implementing digital marketing strategies for clients across Conteur's specialist sectors of health and social care, technology, property and hospitality.
David Huckerby, Conteur's managing director, said: "As a creative agency, we are passionate about bringing fresh ideas and perspectives into our team. We were so impressed by Eleanor's enthusiasm, positivity and can-do attitude, that we knew she would be a great fit and a valuable addition to our growing digital marketing team.
"Getting digital marketing right is critical to all businesses right now and we're proud to work with so many fantastic organisations across areas such as Social Media, SEO and Pay-Per-Click advertising."