Midlands advisors lead sale of SchoolCloud to Tes Global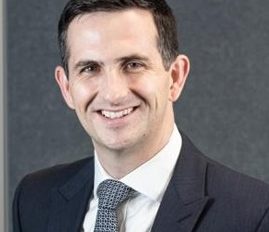 An advisory team from GCA Altium's Birmingham office has completed a deal advising the shareholders of SchoolCloud on its sale to Tes Global.
Led by managing director Jeremy Harrison, the GCA Altium team advised SchoolCloud – the company behind the most popular online parents' evening software in the UK – on its sale to the international provider of software services for schools and teachers.
Over 6,000 schools use the software, including more than 1,250 in the Midlands, to help them with their parent's evenings, school events and room bookings.
Parents can book appointments themselves through an algorithm that automatically finds the most efficient time slot for them to meet with teachers.
During 2020 SchoolCloud brought video capability to the application, allowing for remote parents' evenings to take place during the pandemic.
Tes Global is a global company, employing over 700 people and operating across 20 offices, including in London, Sheffield, Hong Kong, Melbourne, Sydney, and Dubai.
Its products help teachers and school leaders across the globe to deal with the challenges of teaching, including safeguarding and compliance, smart pupil management, staff management and providing high-quality education to millions of children.
Marcus Fields and Robbie Beattie, co-founders of SchoolCloud, said: "We've seen huge success as more schools adopt new technology. However, by being part of Tes Global, we are now part of a trusted partner for thousands of schools worldwide. We know both schools and parents love how SchoolCloud can evolve parents' evenings and we're excited at the prospect of now being able to bring this technology to so many more."
Jeremy Harrison, managing director at GCA Altium said: "It has been a pleasure to advise Marcus and Robbie on their sale of SchoolCloud.  From inception in the classroom 15 years ago, they have developed their products to be the best, most frequently used solutions in UK schools. After experiencing a period of rapid growth, we were delighted to be able to secure them a market-leading deal."
Harrison and Jamie Hope established GCA Altium's Birmingham office in 2020 which has quickly grown to a team of eight advisory professionals.