195-room hotel set to open in Birmingham's Eastside

Aloft Hotels, Marriott International's hotel brand for what it calls "music enthusiasts and tech-savvy travellers" is set to open in Birmingham's Eastside.
The 195-room hotel will feature a cocktail bar, "gourmet" snacks 24-hours-a-day and a new restauramt called Tempo!
The hotel, which is connected to new conference and events venue, The Eastside Rooms, is set to open in April. The venue will be home to 23 event and meeting spaces, including the largest pillar-free ballroom in Birmingham city centre.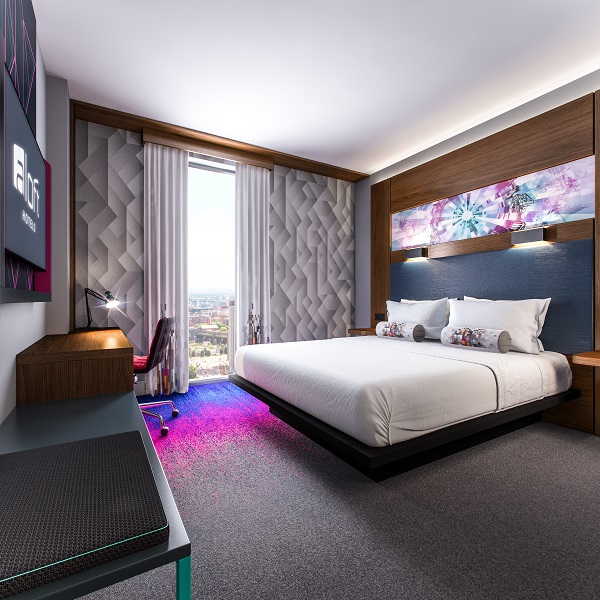 The development forms part of Birmingham's Big City Plan – a 20-year, major city centre regeneration project which aims to transform the Eastside area into a thriving leisure and business district.
Matt Huddart, general manager at Aloft Birmingham Eastside, said: "We are thrilled to be opening the doors to Birmingham's newest and most dynamic hotel. Home to some of the best music venues in the country to entertain domestic and international visitors, Birmingham has an incredible culture and is the perfect location for the Aloft brand which uses music, design and technology to enhance the experience of every guest."
Huddart added: "With the Big City Plan and the construction of High Speed Two, the UK's new high speed rail network, well underway, the city is on an exciting trajectory and we are looking forward to playing a part in enhancing its position on the map as a leading destination."
Aloft Birmingham Eastside will be managed by Interstate Hotels & Resorts.