People: The latest West Midlands hires

Law firm Shakespeare Martineau has made a raft of internal promotions in its Shakespeare Martineau, Lime Solicitors and Marrons Planning teams.
Birmingham-based property litigation expert Justine Ball has been promoted to partner after nearly 10 years with Shakespeare Martineau.
She specialises in telecoms and advising landowners on the termination and renewal of leases.
Further promotions in the Birmingham office include Hannah Pickering and Lucy Haynes who join the ranks of legal director, working in the corporate and residential development teams at Shakespeare Martineau respectively.
Pickering works with long term institutional lenders, short term lenders and borrowers on a wide variety of property finance transactions. Haynes works with commercial, residential and mixed-use developers and promoters, advising on large scale acquisitions.
Shakespeare Martineau has also awarded six promotions to associate level: Laura Taylor and Samantha Vaughan of the firm's Birmingham office and Aller Dawlat in Nottingham, sitting within the commercial property and development team; Monica Ghai and Nicola Lediard in Birmingham, supporting the wealth and litigation and restructuring teams, respectively. The final associate promotion is Sarah Parker in Solihull, who sits within the residential development team.
Contentious trust and probate expert Debra Burton who works as part of the inheritance disputes team at Lime Solicitors, has also been promoted to partner at the firm's Leicester office. Burton represents people and their families as well as trusts and charities in rectifications claims and professional negligence.
David Pendle and Jenny Keen, who work as part of Marrons Planning, have been promoted to planning director in Nottingham. Both are experienced in project managing large and complex schemes including mixed-use developments, strategic planning and land promotion.
Also in Nottingham, family law expert Nikki Aston who specialises in children, divorce and complex financial settlements has been promoted to legal director for Shakespeare Martineau.
Jo Deffley, West Midlands regional head at Shakespeare Martineau said: "Really pleased to see so many promotions across our West Midlands offices and over such a range of services areas. This year has certainly had its ups and downs for the Midlands, but I think there is a lot of promise for the future. The West Midlands is supported by a diverse range of industries and has seen great innovation, keeping businesses afloat in testing times. As things open up, I look forward to what the future holds for our business and the region."
:::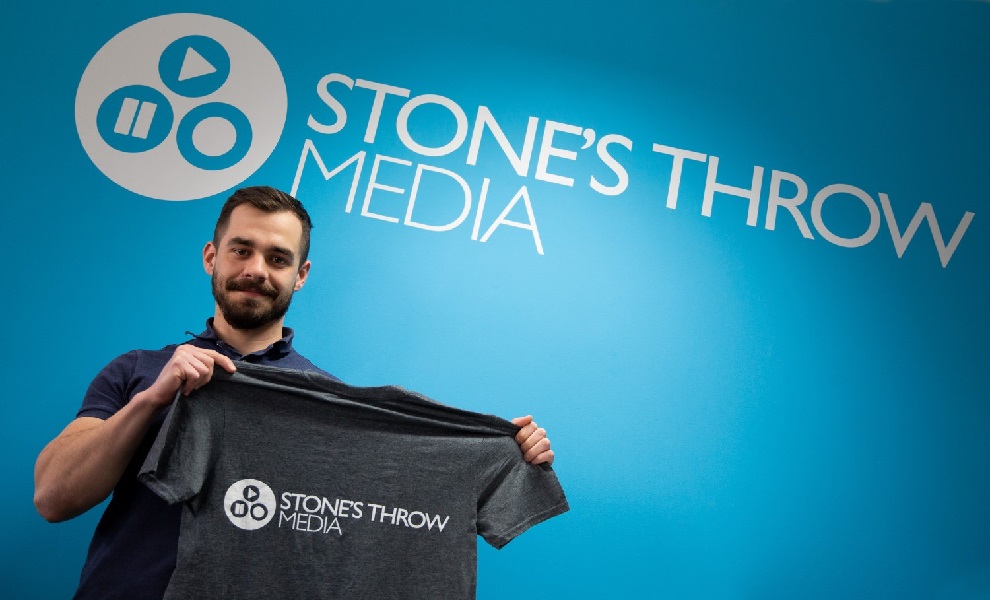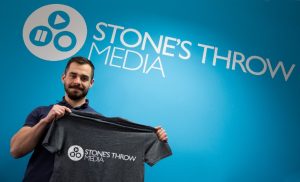 Video and animation company Stone's Throw Media has boosted its team with the recruitment of a digital marketing specialist.
Ed Potts has come on board at the digital agency, which works with leading brands from its base at Wolverhampton Science Park, to raise its profile as the business grows in 2021 and beyond.
Formerly marketing and communications officer at Tettenhall College in Wolverhampton, in his new role he will grow the agency's reputation while building upon his experience delivering campaigns for the leading independent school.
Launched in 2011, Stone's Throw employs eight staff and works with clients including Redrow, Wolves, JLR, the University of Wolverhampton and accommodation provider Student Roost.
Potts said: "I am excited to join Stone's Throw as they continue to grow, helping clients to succeed in meeting their business objectives. With strong connections to the area, I knew the positive impact the team had made in Wolverhampton and the West Midlands and look forward to helping them build upon their successes to date."
Co-founder and director Matt Weston added: "We are delighted Ed has joined us as we continue to progress as a business which helps clients share their messages in engaging and creative ways. Having a member of the team who really understands the region and is passionate about improving it as well makes Ed a great fit. We are sure he will be a success as we grow in the future.
"The Covid-19 pandemic has led to many businesses moving to digital marketing and events solutions, which positions Stone's Throw Media as a leading provider to be in a strong position to offer expertise in these difficult times, with the added experience of Ed on board."
Fellow co-founder and director Mike Chinn added: "We are proud to be part of Wolverhampton's business community so it was important we brought in someone with roots in the area who recognises the opportunities around us."
:::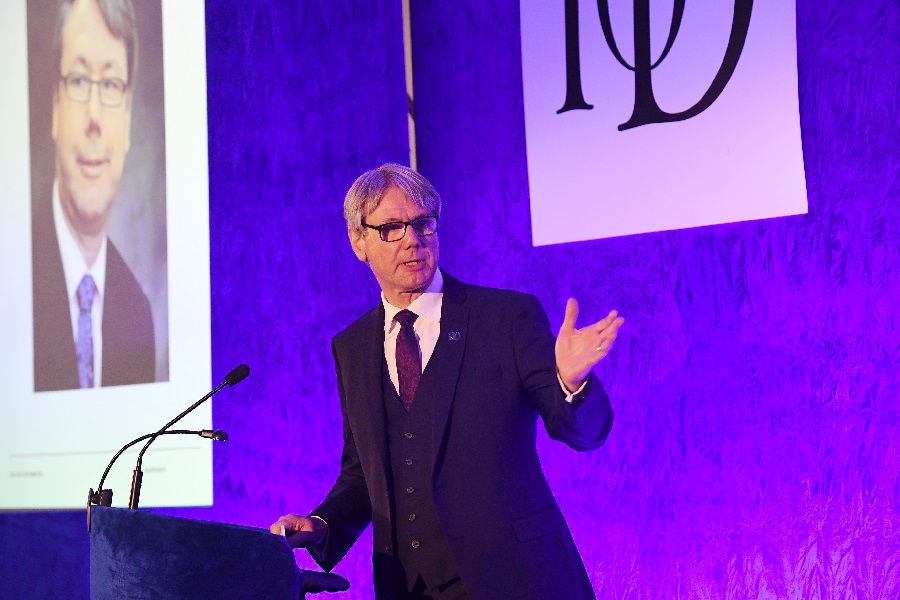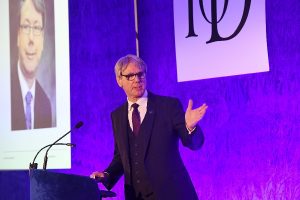 The Institute of Directors (IoD) is recruiting a new regional chair to lead its West Midlands region, with Brian Hall standing down after completing his three year term.
The successful candidate will lead members across four branches: Greater Birmingham, Worcester and the Marches, Black Country and Staffordshire and Coventry and Warwickshire.
Brian Hall, outgoing IoD West Midlands regional chair, said: "It has been a pleasure to serve our members in the West Midlands. The past three years have been challenging as our members have navigated Brexit and the pandemic but we now look to brighter times ahead.
"The IoD can look ahead with confidence, having completed a regional restructure that removed outdated boundaries and created a new Greater Birmingham branch that aligns our presence with that of the Metro Mayor and devolved powers.
"This is an exciting opportunity for a new chair and I would encourage people of all ages and backgrounds to come forward as we strive to reflect the diversity of directorial talent in our region."
Natalie Sykes, head of English Branches, IoD, said: "I'd like to thank Brian for his excellent work as Chair and his contribution to the IoD Council. We are looking for a dynamic and well-connected individual to take on this influential role.
"They will join at an exciting time for the IoD, with a renewed focus on serving our members. We passionately believe that better directors build a better world. The successful candidate will support our members to lead the economic recovery by providing them with opportunities to connect, learn and influence decision makers."
The voluntary position has a three-year term and is open to all IoD members who reside or work in the West Midlands.