People: The latest West Midlands hires
Residential and commercial property developer Godwin Developments has appointed experienced property lead Michael Jones to the position of construction director.
Based out of Birmingham, he will take charge of the business' construction and development functions and will work with a wide range of external property partners and consultants nationwide.
Throughout his career, Jones has led the delivery of a range of commercial and residential projects, including the regeneration of thousands of acres of brownfield land across the country, resulting in the construction of over 10,000 new homes and 10 million sq. ft. of distribution, manufacturing, commercial and retail space.
A chartered quantity surveyor, he has more than 35-years of experience in the strategic management of large-scale construction and development projects gained in directorship positions with well-known real estate brands such as Harworth Estates and Castlemore Securities.
As construction and development director with Harworth Estates he managed sizeable projects such as the delivery of the 740-acre new community and advanced manufacturing park in Rotherham, the 250-acre strategic logistics hub scheme in Bolton and a 107-acre brownfield regeneration development in Doncaster.
During his time with Castlemore Securities, he oversaw the firm's commercial schemes along the M4 corridor, including the mixed use Grenfell Island redevelopment in Maidenhead, which featured 110,000 sq. ft. of office space, cinemas, health club, bars and MSCP, and was also responsible for the 175,000 sq. ft. 40 Holborn Viaduct project in London. Later in his career, Jones headed the technical team for the sale and regeneration of the Filton Airfield for BAE Systems, creating 3,000 homes and 24 hectares of industrial space for high-tech industry giants such as Rolls Royce, Airbus and GKN.
Commenting on his new role, he said: "I am really pleased to have joined Godwin Developments at a time when the business and its portfolio are undergoing a period of exciting growth. With further expansion planned and many new projects in the pipeline, there is a clear opportunity to increase our market share across both the residential and commercial property sectors nationwide – something I am looking forward to playing an active role in straight away, working closely with the Board, colleagues and external stakeholders."
:::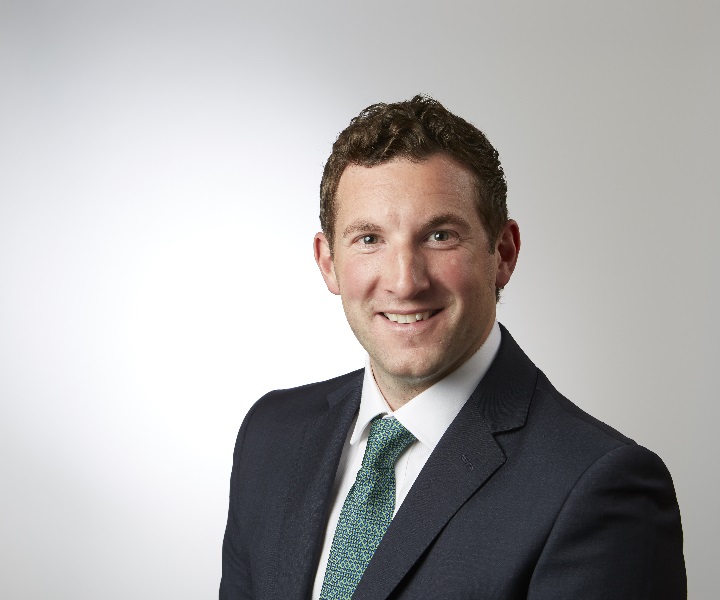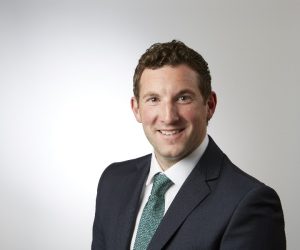 European intellectual property firm Withers & Rogers has promoted Christopher Range to the firm's partnership.
Having joined the firm's Leamington Spa office in 2011, Range qualified as a Chartered Patent Attorney and European Patent Attorney a few years later and was appointed to senior associate in 2018.
In a previous role, he was a manufacturing engineer at Airbus and he is now an active member of Withers & Rogers' Advanced Engineering Group.
Over the last 10 years he has gained a wealth of experience advising domestic and international clients in the aerospace, automotive, medical device and manufacturing sectors. He also has a special interest in space technology.
Fiona McBride, chair of Withers & Rogers, said: "Christopher has demonstrated his ability to provide strategic IP advice to the firm's clients, helping them to secure commercial protection where and when it is needed. His interest and industrial experience set him apart as a patent attorney who truly understands his clients' needs.
"Christopher's promotion is well deserved and we look forward to his support in continuing the firm's growth strategy."
::::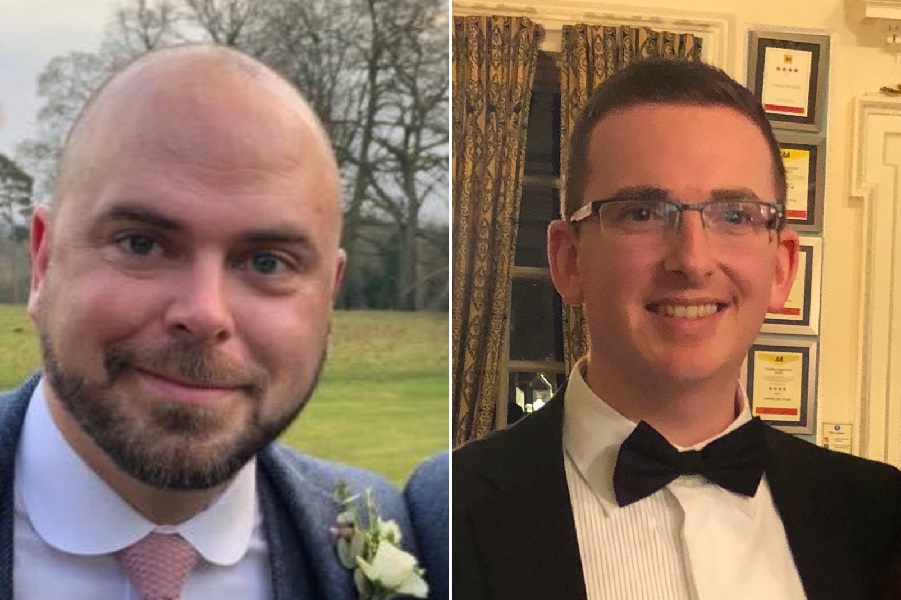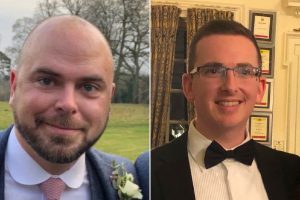 Azets, the UK's largest regional accountancy and business advisor to SMEs, has made two senior promotions in the Midlands, with Richard Hewitt (Cannock office) and David Saunders (Walsall office) both appointed to associate director.
Richard Hewitt joined Azets in October 2019 as senior audit manager. As associate director, he will work with clients in Cannock and the surrounding areas alongside partners Stuart Ellison (ABAS) and John Hegney (Audit).
He will be assisted by two new hires, with Will Phillips and Rob Siviter both joining Azets Cannock as managers.
Saunders joined Azets in April 2017 as client manager. His appointment to associate director is his second promotion in 14 months as Azets continues to grow and develop its team at its Walsall office.
Stuart Ellison, partner with Azets Walsall and Cannock, said: "I'd like to congratulate Richard and David on their deserved promotions. We have a broad skillset across our Cannock and Walsall offices, both of which will benefit from Richard and David's appointment to senior roles.
"We are enjoying a period of accelerated growth in Cannock and Walsall and building a reputation for investing in people. I'd also like to pay tribute to two young, talented managers in Walsall, David Thompson and Stephen Tracey, who ably demonstrate Azets' commitment to supporting professional development, and welcome Will and Rob to the team."