People: The latest West Midlands hires
Communications consultancy for the built environment BECG has appointed Verity Barr as a director to lead its Birmingham office in a move to strengthen the consultancy's presence across the Midlands.
Barr joins BECG from Camargue and brings with her over 20 years of experience in built environment communications.
She has worked across the energy and housebuilding sectors, having delivered award-winning media relations campaigns, planning communications, placemaking and brand development for a range of clients.
BECG's head of North and Midlands, Kevin Whitmore said: "Verity's wealth of experience across planning and corporate communications will be a real asset to BECG as we look to grow our presence and client base across the Midlands. Her understanding of the planning process coupled with her broader corporate communications knowledge will stand current and future clients in good stead to achieve their objectives."
Barr said: "As a market leader in communications across the built environment with an unparalleled digital offer in Built to Engage, it is an extremely exciting time to join BECG. I am looking forward to driving growth across the Midlands and getting to work with an exceptional team and some of the UK's largest companies in doing so".
Barr will lead BECG's work in the Midlands for international supermarket chain Aldi and one of the UK's largest property developers, St Modwen. She will lead the team alongside another recent new hire, Adam Farrell, who joined BECG as an account director in March.
:::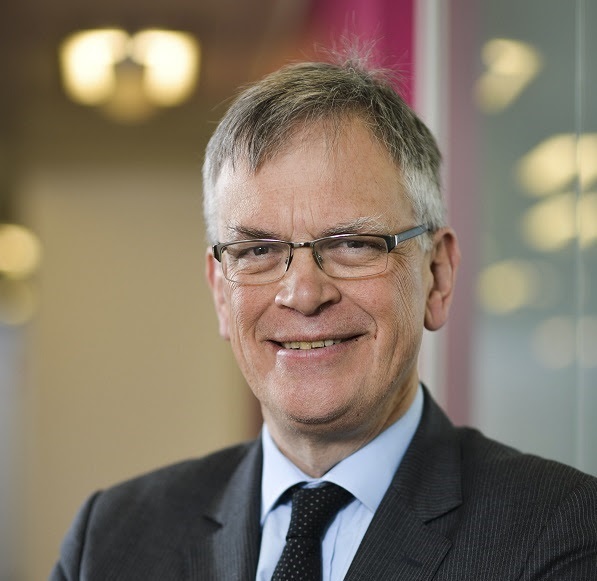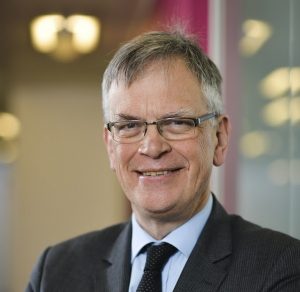 An alternative business lender in the West Midlands has appointed a former chair of the Peer-to-Peer Finance Association as its new chair.
BCRS Business Loans has announced that Paul Smee has taken over from Rob Hill as chair of its ten-strong board.
Smee joins not-for-profit lender BCRS with over 20 years' experience leading British trade associations as well as being chair of the Peer-to-Peer Finance Association.
Since September 2020 Smee has been a member of the Gibraltar Financial Services Commission and, amongst other roles, was previously chief executive of UK Payments and the Council of Mortgage Lenders. He is also heavily involved with social housing regulation, as deputy chair of the Regulator of Social Housing.
Smee said: "I am delighted to be joining BCRS Business Loans as chair and relish the opportunity to be part of a rapidly growing organisation that continues to do so much to support the growth and survival of businesses that are unable to access finance from traditional lenders.
"I have watched BCRS' progress with interest in recent years, especially during 2020 when it worked tirelessly to support businesses in the West Midlands that were struggling as a result of the coronavirus pandemic.
"I am very much looking forward to meeting the whole team in person when coronavirus rules allow and getting to know my fellow board members."
The chief executive of BCRS Business Loans, Stephen Deakin, added: "I am so pleased to share the news that Paul Smee will be joining our board as chair.
"Paul brings a breadth of knowledge from across the financial services sector and is held in high esteem for his strategic thinking and regulatory mind set. I know his standing and experience will be invaluable for BCRS.
"At BCRS, we believe in enabling viable SMEs to achieve their aspirations which, now more than ever before, is crucial in supporting the prosperity of the communities we serve. Due to the way we are structured as a Responsible Finance Provider, we are able to take a different, more supportive approach to our lending assessment.
"I look forward to working closely with Paul. He joins at an exciting time as we look to provide SMEs with the funding they require to kick-start growth plans and drive our economic recovery from the pandemic."
:::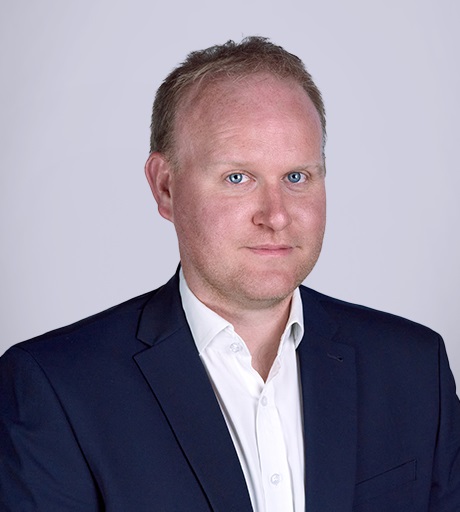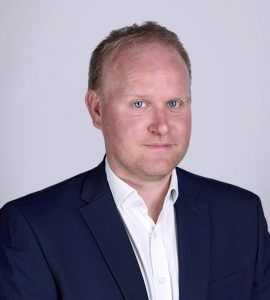 Transport planning, engineering and placemaking consultancy PJA has welcomed John Myatt as an associate director at its Birmingham headquarters.
Myatt will lead and grow PJA's public sector transport planning offer in the Midlands to meet growing client demand following the launch of the government's post-Covid Levelling up and Build Back Better initiatives.
He joins from Birmingham City Council, where his most recent title was transport planning and investment manager. In that role his projects included the delivery of Birmingham 2022 Commonwealth Games as well as the city's Covid response using the government's Emergency Active Travel Fund. He previously held transport planning posts at Staffordshire County Council and Walsall Council.
He brings extensive experience of the development and management of local authority capital programmes and transport strategies and has worked closely with developers and other stakeholders to bring forward large and complex sustainable urban extensions.
Mike Edwards, director of PJA's Birmingham office, said: "The Midlands is seeing huge investment through the government's levelling Up and Building Back Better initiatives with new infrastructure projects and the development of a low carbon transport network to serve a growing and changing economy.
"Public sector demand for our services is growing, so we're delighted to have John on board to head up our offer.
"He understands how to deliver projects in a public sector political environment and has extensive experience of working with partners and stakeholders across the public and private sectors – making him a great fit."
:::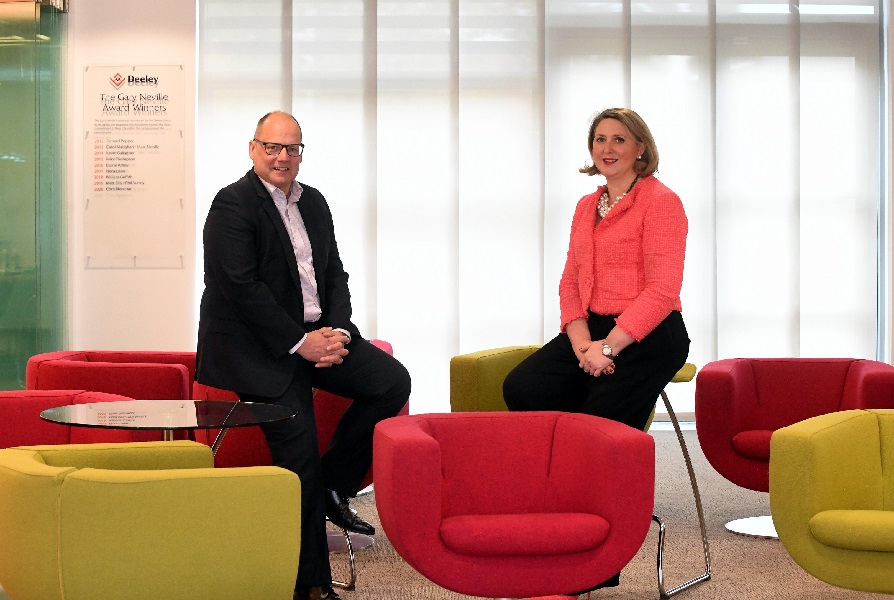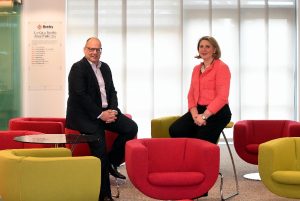 A property construction and development group has made an appointment as part of new growth strategy.
David Currie has joined the Deeley Group as land and partnerships director and will help spearhead the company's drive to grow its Affordable Living brand and increase its share of the affordable housing market.
The firm, which is celebrating its 85th anniversary, has a long history in home building and is looking to make affordable housing 30% of its group business over the next five years.
The new role will see Currie, who has more than 25 years' experience in the industry, work to further increase Deeley Group's extensive land holdings and also establish and strengthen relationships with providers in the affordable homes sector.
Currie has had senior roles at CBRE and Public Sector Plc and is returning to the city where he started his career to help drive the expansion.
He said: "The Deeley Group is very highly respected in the industry and it has always made affordable housing a priority. It is looking to grow that part of its business over the next few years and, with construction, development and housing at its core, it is very well placed to do that.
"I have worked with the Eleanor Deeley in the past and I was really impressed with the vision the company has for growth, alongside what it stands for in terms of community and team working. The company might be 85-years-old, but it is very agile and ambitious in its approach."
Deeley has worked in housing since its formation and has partnered providers including Orbit Homes, Stonewater, Platform Housing Group, and Housing 21 in recent years as well as developing its own sites for sale in the Midlands.
Eleanor Deeley said: "We are focused on growing our Affordable Living business and David will build upon the strong relationships we have in this very active market. We are delighted to welcome David to the Deeley team.
"Our reputation and relationships in that market are very strong. Our longevity, financial performance and ability to deliver for clients is very well established and it is vital for providers to be partnered with companies that have a proven pedigree.
"We have such a strong construction arm it allows us to engineer developments from the outset, meaning there is more value to be gained for partners.
"David's appointment is a key factor in our growth plans.  He has an excellent track record and he actually used to be my client before I joined Deeley, so we go back a decade, and have a very similar approach."