Connecting the Midlands, The Digital Roadmap
X

Register for free to receive latest news stories direct to your inbox
Register
The events of the last 14 months have heightened the importance of digital connectivity to assist companies and communities.
A panel discussion sponsored by University of Birmingham and chaired by TheBusinessDesk.com's North West editor, Shelina Begum, looked at plans to transform digital infrastructure across the Midlands and to ensure the region has the skills to make the most of the technology.
Taking part were Professor Clive Roberts, head of School of Engineering at University of Birmingham, Yiannis Maos, founder and CEO of Birmingham Tech Week, Robert Franks, managing director of West Midlands 5G and Liz Needleman, BT group regional lead.
Franks said the criticality of good connectivity during the pandemic was not just about enabling people to work from home – it has also enabled home learning, fitness, making GPs appointments, gaming and other entertainment.
"All of these have placed huge demands on mobile and broadband connectivity," he said. "Mostly the network has coped, thanks to a lot of work behind the scenes."
However, he warned of a digital divide with 250,000 people in the West Midlands currently having no access to a fast and reliable broadband connection.
And Franks noted 10% of families do not have access to a tablet or laptop to allow children to access education remotely.
Also commenting on how the broadband network had handled the pandemic, Needleman said the system had been very resilient. She said daytime traffic had doubled during lockdown, with 8pm to 10pm being the busiest time.
Maos concentrated on the digital skills gap, which he said is apparent as businesses look to transform how they operate digitally.
"Without those skills the economy is going to suffer," he said. "Universities will play a key role in making sure we have the next generation of people with the right digital skills.
"And the boot camps which have been set up to help people retrain and reskill have been a big success story.
"They are a great example of how people can bring their skills from other industries and apply them to the tech sector."
Roberts said digital skills training must be provided right from school leaver level to higher stages of qualification.
"We're really keen to support this as it will bring better quality jobs to our region and take us to where we want to be in terms of levelling up," he added.
He conceded there are still challenges with attracting a diverse range of candidates to purse careers in the technology sector, but said a lot of work was being done to entice people from all backgrounds.
Needleman said organisations must not forget the importance of in-work digital skills training, especially for workers aged 50 and over.
"Employers really need to treat in-work training as a priority," she said.
View the full session below:
---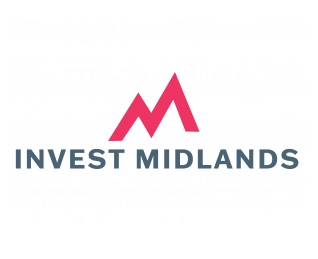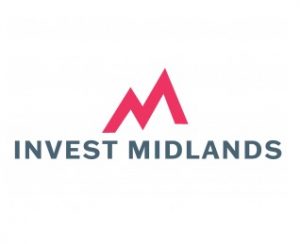 Invest Midlands is a one-day virtual conference bringing together business and policy leaders to set the agenda for what comes next in the region.
The event has been curated by TheBusinessDesk.com and backed by a broad coalition of organisations spanning the public and private sectors, led by EY, Shakespeare Martineau, Lloyds Bank, and Impact Data Metrics.