Economic diversity in action, pointing towards a bright future for the Midlands
X

Register for free to receive latest news stories direct to your inbox
Register
The Midlands is home to an array of successful, high quality businesses.
They range from the established automotive and manufacturing sectors, through to the life sciences industry, agritech, renewable energy and power specialists and a new cohort of fast-growing tech firms.
A panel sponsored by law firm Shakespeare Martineau examined how to marry this rainbow of talent – and the diverse population working within it – to power the Midlands forward on a national level and on the international stage.
On the panel were Paul Faulkner, chief of staff and operations at Richardson Group, Julio Taylor, CEO at Hallam, and Natalie Gasson-McKinley, development manager at the Federation of Small Business.
Their discussion was chaired by Sarah Walker-Smith, CEO of the sponsor Shakespeare Martineau.
Taylor said despite the shock inflicted by the pandemic, people in the Midlands are now keen to take advantage of the opportunities it has unexpectedly opened up.
He said businesses were now recruiting more widely as it becomes obvious that where someone lives now has less of a bearing on where they are employed.
"Before the pandemic we often used to hear about how important it was to be London-based, but now that's not so relevant," he said. "You can be based anywhere and that is a great equaliser."
He added that as the recovery gains pace, more physical business activities will return, but the increased role of digital will be here to stay.
"We should stop dividing the physical and the digital and we need to think about a converged future," he explained.
"And we need to invest in the capability of companies to become digital first and we should maximise the untapped digital economy."
Gasson-McKinley said a big issue for the Midlands is determining what its common goals are. She said the key to success was understanding the differences in the region's economy and embracing them.
"Businesses all need something very different," she said. "You look at the self employed and micro businesses, they need a very simple business support landscape, advice on who they can go to for a tax return to trade in the EU or potentially how to furlough staff.
"Medium sized businesses need other things to help take them to the next level – for example, they might need an angel investor, a peer to peer network or maybe guidance on mentoring.
"They you look at the larger businesses. While all businesses have a net zero target the larger businesses are being scrutinised more."
Faulkner said there is a still a divide in the region which makes it harder for the Midlands to operate as one, noting this is largely down to poor east-west transport links.
"We need to have better connectivity for travel," he said. "Yes, technology can help, but if we still have these physical, practical barriers, that's not going to help us to become a cohesive super region.
"And we shouldn't get too parochial – we should play to our strengths.
"Birmingham is a wonderful place which is transforming itself right now. Let's use that as a catalyst and a starting point and spread the love across the whole region."
Watch the entire session below:
---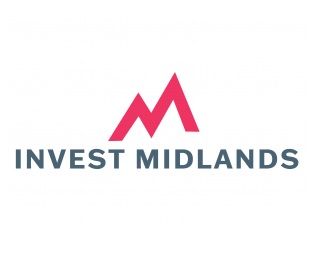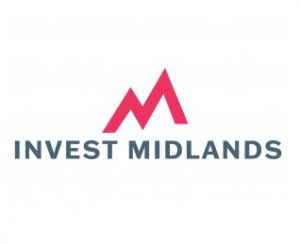 Invest Midlands is a one-day virtual conference bringing together business and policy leaders to set the agenda for what comes next in the region.
The event has been curated by TheBusinessDesk.com and backed by a broad coalition of organisations spanning the public and private sectors, led by EY, Shakespeare Martineau, Lloyds Bank, and Impact Data Metrics.